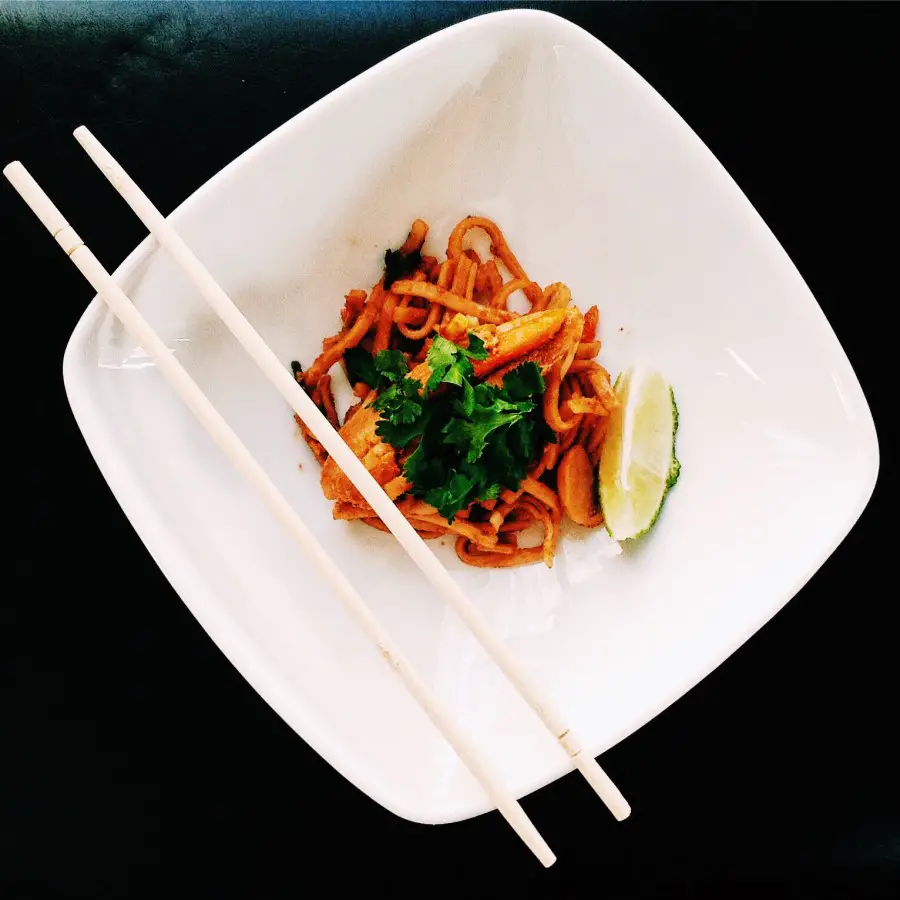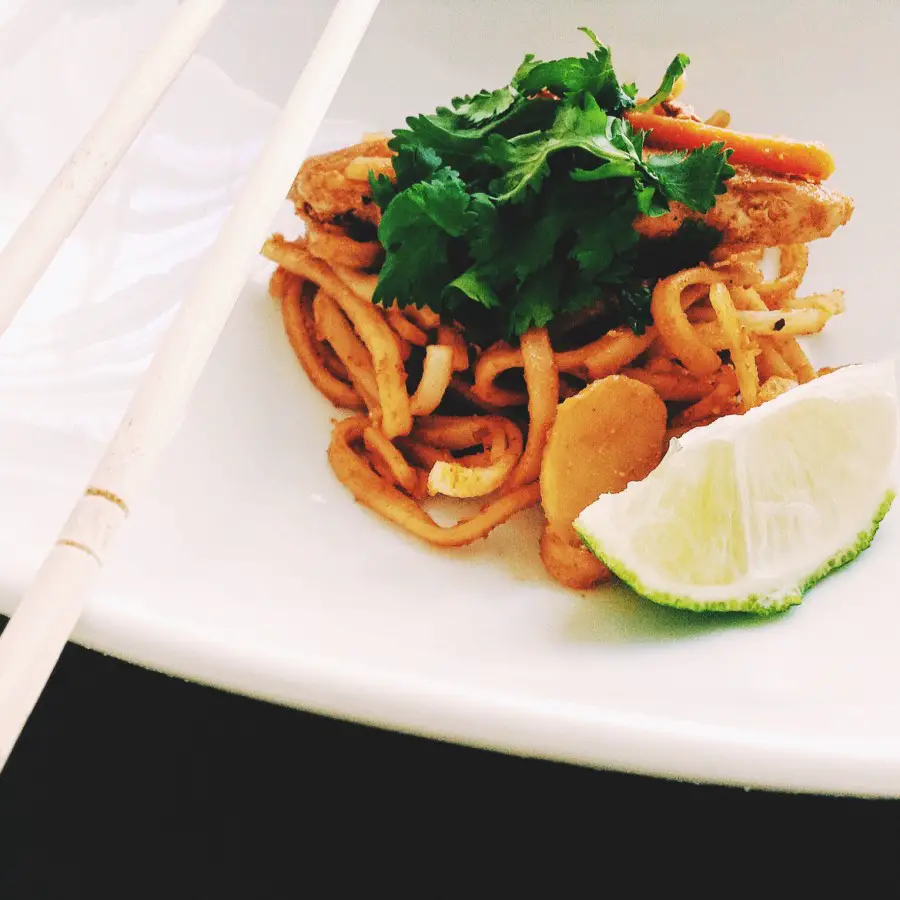 I'm starting to think that I should just keep peanut sauce in my house at all times. Anytime there is a dinner crisis, it's the first thing that pops into my head. Peanut sautés are quick, easy, and there are so many variations that it's impossible that there isn't one out there that you'd love.
Chicken Peanut Sauté
serves 4-6 people
2 to 3 tablespoons canola or vegetable oil, plus another tablespoon
3 skinless, boneless chicken breasts, cut into strips or cubes
1 tablespoon paprika
1 teaspoon basil, dried
1 teaspoon salt
3/4 cup julienned carrots
4 scallions or green onions
3/4 cup of bean sprouts (or, if preferred, water chestnuts)
1 bottle of Thai peanut sauce (or 1 1/2 cups)
1 package of rice noodles (about 12 oz.)
fresh cilantro and lime wedges, for serving
—
Preheat the oil in a large skillet on medium-high heat. The oil should cover the bottom of the pan, creating a very thin layer of oil. Place the paprika, basil, and salt in a small bowl and lightly toss over both sides of the raw chicken strips. Place the strips in the skillet and cook for about 10-15 minutes (this may vary depending on your stovetop). Flip the chicken when necessary, cooking each side evenly. When the meat is fully cooked, temporarily remove the chicken from the skillet onto a plate and set aside. Remove any excess fat and oil from the skillet (do not rinse the skillet completely as you want to preserves some of the flavor in the pan).
Add the last tablespoon of oil to the skillet on medium-high heat. Add the carrots allowing them to sauté for about 2-3 minutes. Then add the green onions and continue cooking for another 2 minutes. Toss in either the bean sprouts or water chestnuts– your crunchy preference and reduce heat to low.
In a large saucepan, bring about 4 cups of water to a boil. Remove from heat and add the rice noodles. Let stand for about 8 minutes until the noodles have softened. Drain well and set aside.
Returning to the vegetable sauté, increase the temperature to medium, add the peanut sauce and stir. Toss the rice noodles into the peanut sauté. Lastly, toss in the chicken and serve with fresh cilantro and lime wedges.
—
A slightly healthier variation of this recipe can be found here.