What's a holiday without classic chocolate chip cookies? There isn't one in my family. No matter how many time I try to switch it up. I've made Butterscotch Blondies, Pumpkin Ginger Cookies, Lemon Squares, Oreo Truffles, White Chocolate Cranberry Cookies . . . I could go on forever. Somebody always asks, "Where are the Chocolate Chip Cookies??" *eye roll* It's fine though. These cookies are quick to make and keep as cookie dough in the fridge or freezer for a few days. I used Ghirardelli dark chocolate chips, which was perfect to offset the sweetness of the dough. They're also the perfect combination between crispy and chewy. Slightly crisp on the outside and chewy on the inside.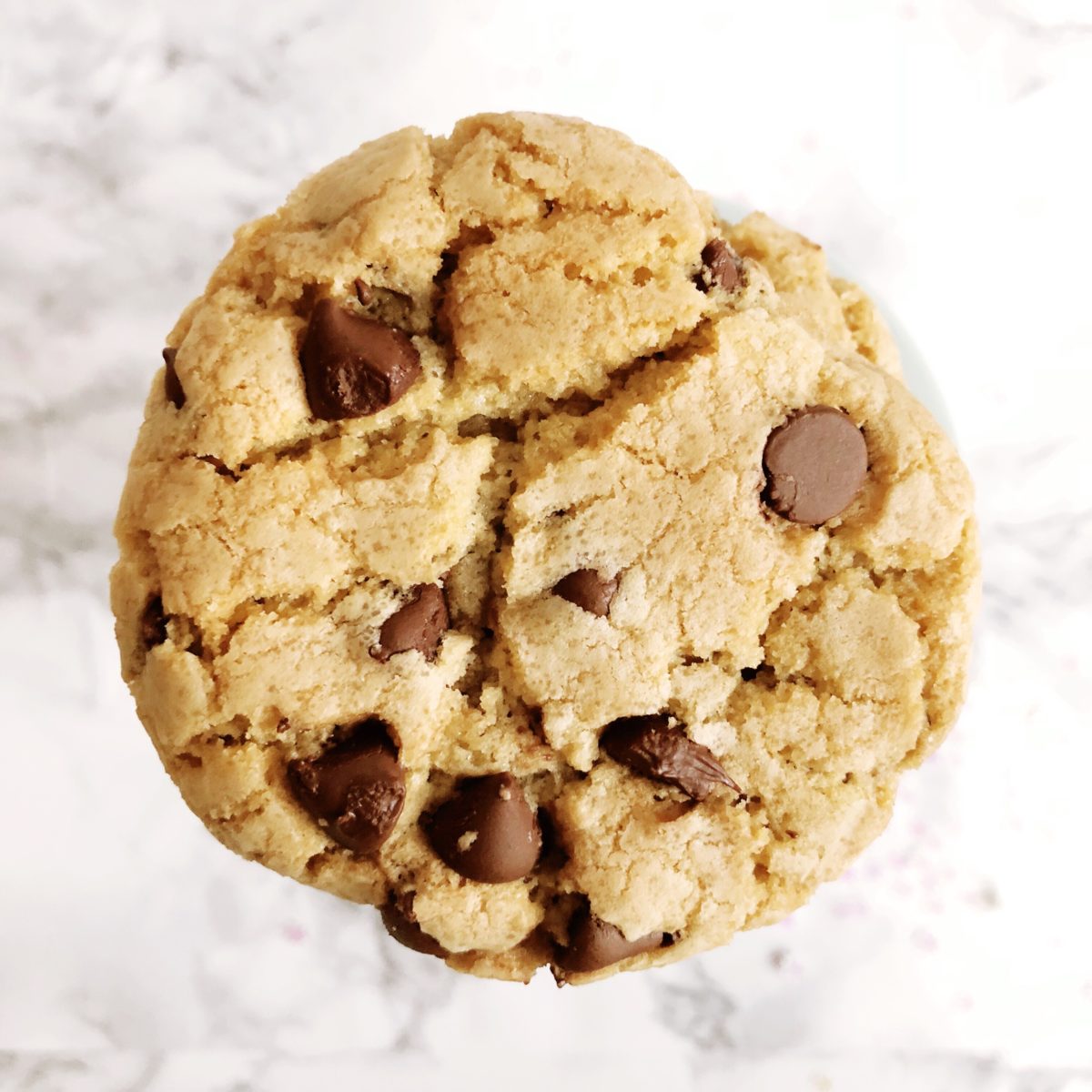 Chocolate Chip Cookies
December 23, 2017
: 20-24
: 30 min
: 15 min
: 45 min
: Easy
Ingredients
1 1/2 cup flour
1/2 teaspoon baking soda
1 stick butter, softened
1/2 cup cane sugar
1/2 cup dark brown sugar
1/4 teaspoon salt
1 egg
1 teaspoon vanilla
1 1/2 cup chocolate chips
Directions
Step 1

Preheat oven to 350 degrees. In a small bowl, combine flour and baking soda. In a separate bowl, cream butter with sugars and salt using an electric mixer.

Step 2

Add egg and vanilla and beat on low-medium speed until fully incorporated.

Step 3

Continue mixing and gradually add flour mixture to the egg-butter mixture until all of the flour is incorporated.  Fold in chocolate chips into the dough with a spoon.

Step 4

Line two baking sheets with parchment paper. Transfer spoonfuls of dough onto the cookie sheets, rolling each spoonful into a cookie dough ball. Bake one sheet at a time for about 15 minutes, or until cookies are lightly browned (Keep an eye on the first  batch of cookies, as oven times vary). Using a spatula, transfer cookies to cooling rack and allow them to cool for about 5 minutes before serving.