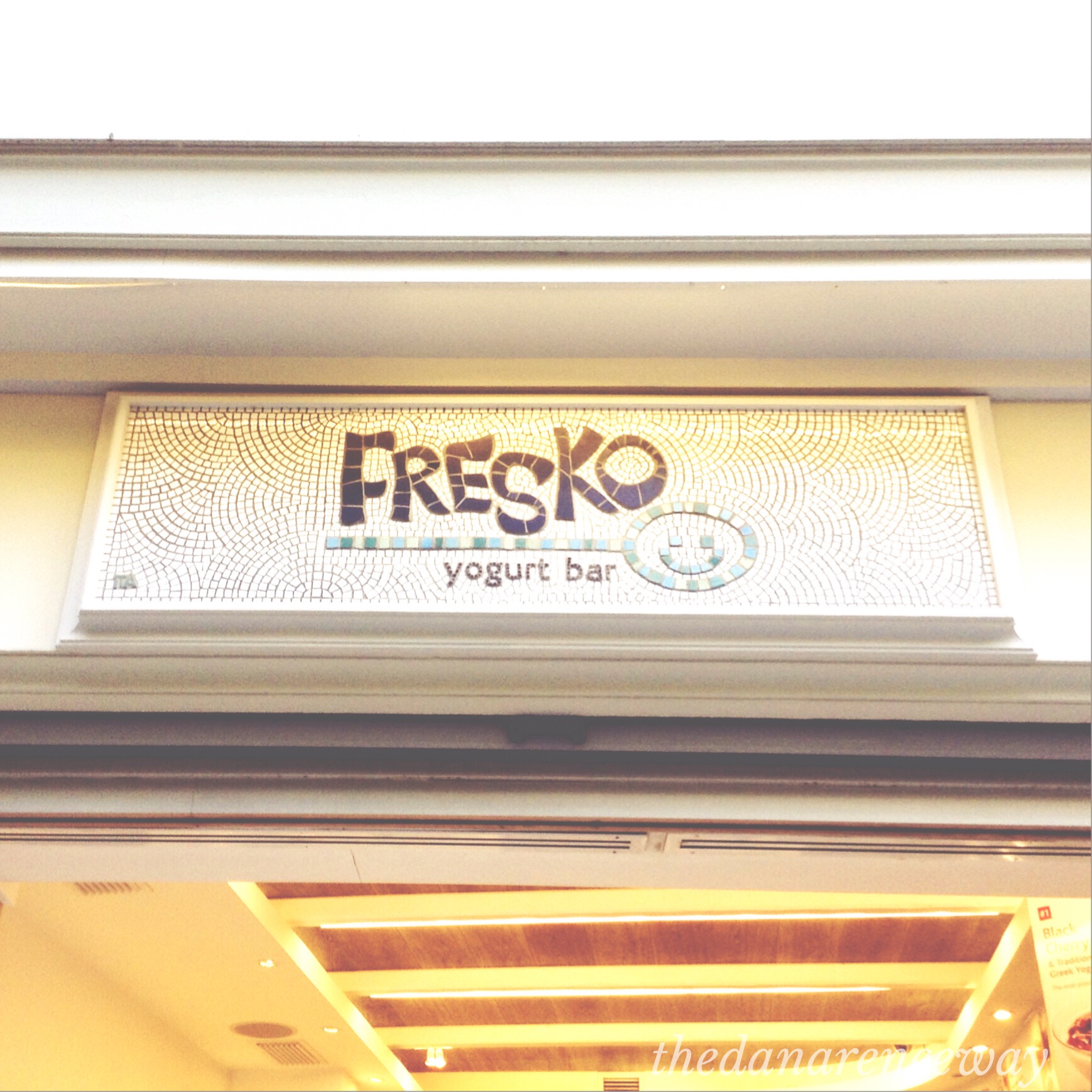 Greece has definitely become one of my favorite destinations and I have no doubt that I'll be returning in the near future. I was already expecting a beautiful and scenic country with a unique culture, but I was not expecting to have one of the best culinary experiences I have ever had abroad. For someone that loves food, this was the most pleasant surprise of my visit. Aside from the beautiful wonders the country has to offer, such as Acropolis & Mount Lycabettus, I believe that authentic Greek cuisine is HIGHLY underrated. So, while highlighting a few of my eating adventures in Athens, I give the Athens culinary experience a full 5 stars.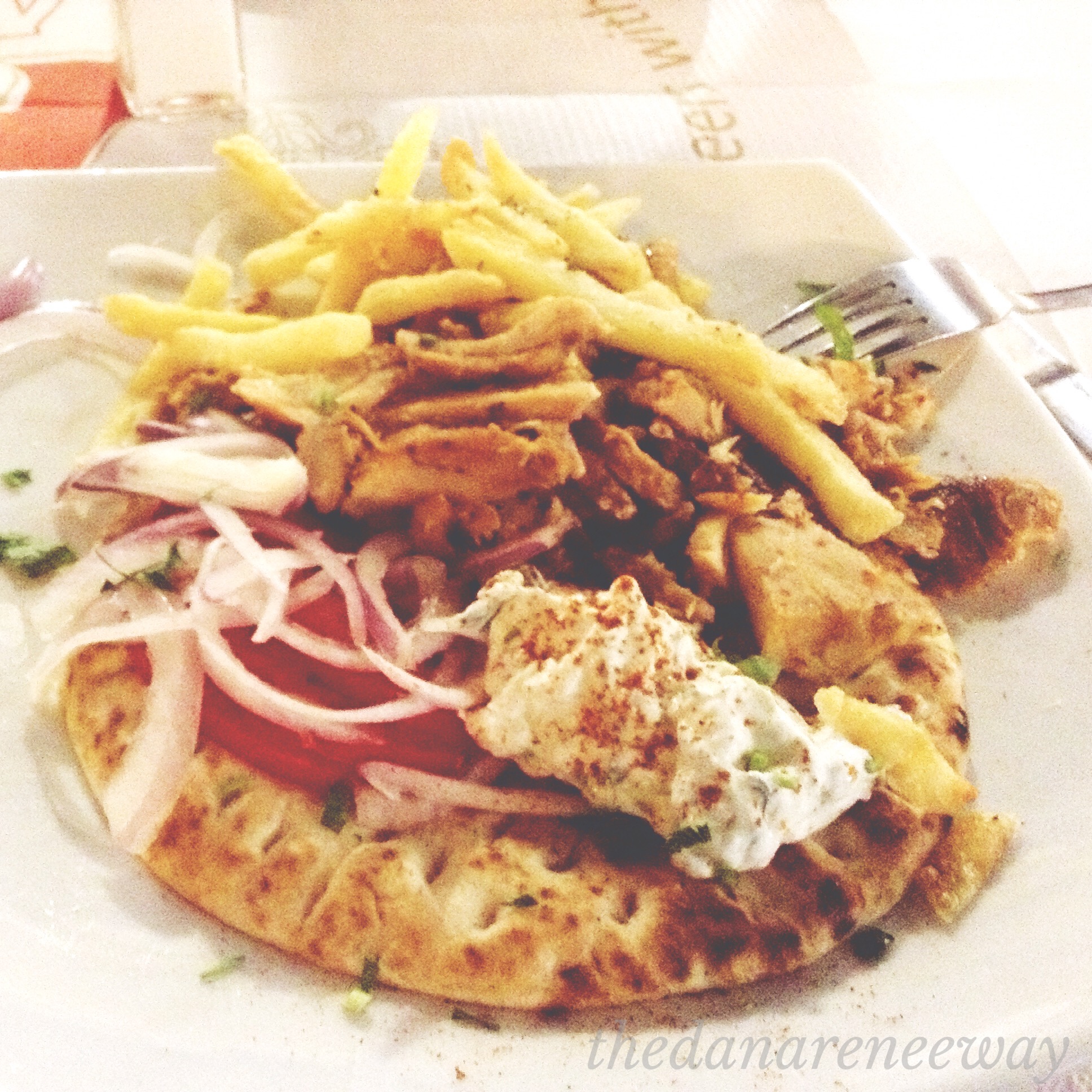 Chicken Gyro with Tzatziki
I thought I knew what a gyro tasted like until I had one in Athens. Most people aren't a stranger to the gyro and you can usually find a restaurant that sells a decent one in almost every country.  Often served with lamb or pork , Gyros should be at the top of your food bucket list if you're planning a trip to Greece. It's your choice of seasoned meat infused with traditional Greek spices and fresh vegetables served on warm pita bread with the yogurt-based tzatziki sauce.
Loukoumades
Although Loukoumades are technically a dessert, they make for a great 'dessert for dinner' if you're a traveling student on a traveling student budget. The sweet rounds of fried dough are usually topped with honey and cinnamon garnished with sesame. Enjoying these delicious Greek donuts on the top of Mount Lycabettus made me feel less like a struggling a student and more like a well-traveled culinary enthusiast.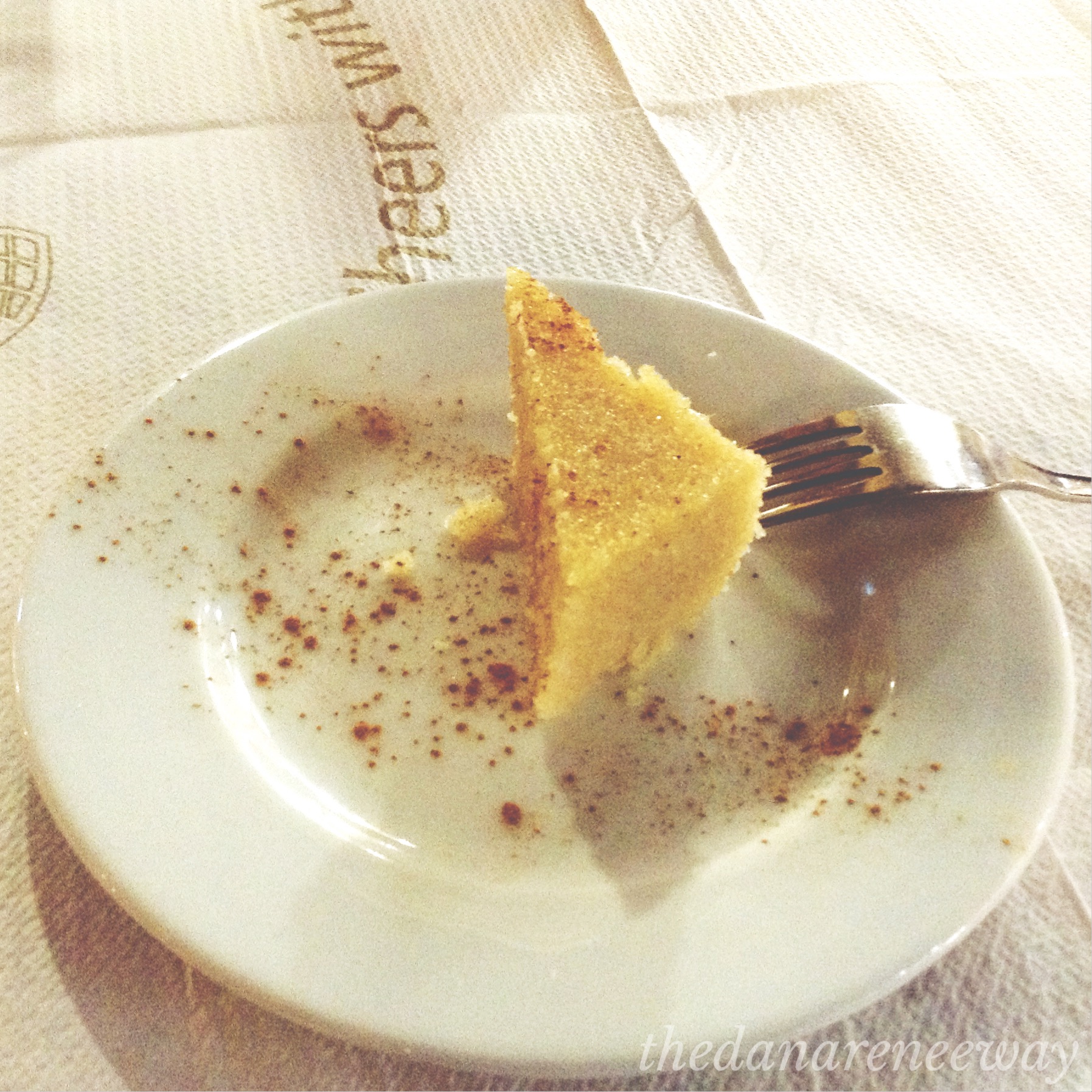 This Unknown (Free) Dessert
To be honest, I actually have no idea what the name of this dessert is. The restaurant owner was so intrigued by the fact that a group of travelers chose his restaurant that he brought out a free dessert to finish of our authentic Greek meal. Wrapped around the wonders of Greece and the whole experience, I completely forgot the name of this cake, but I can assure you it tasted just as fresh as everything else in the country.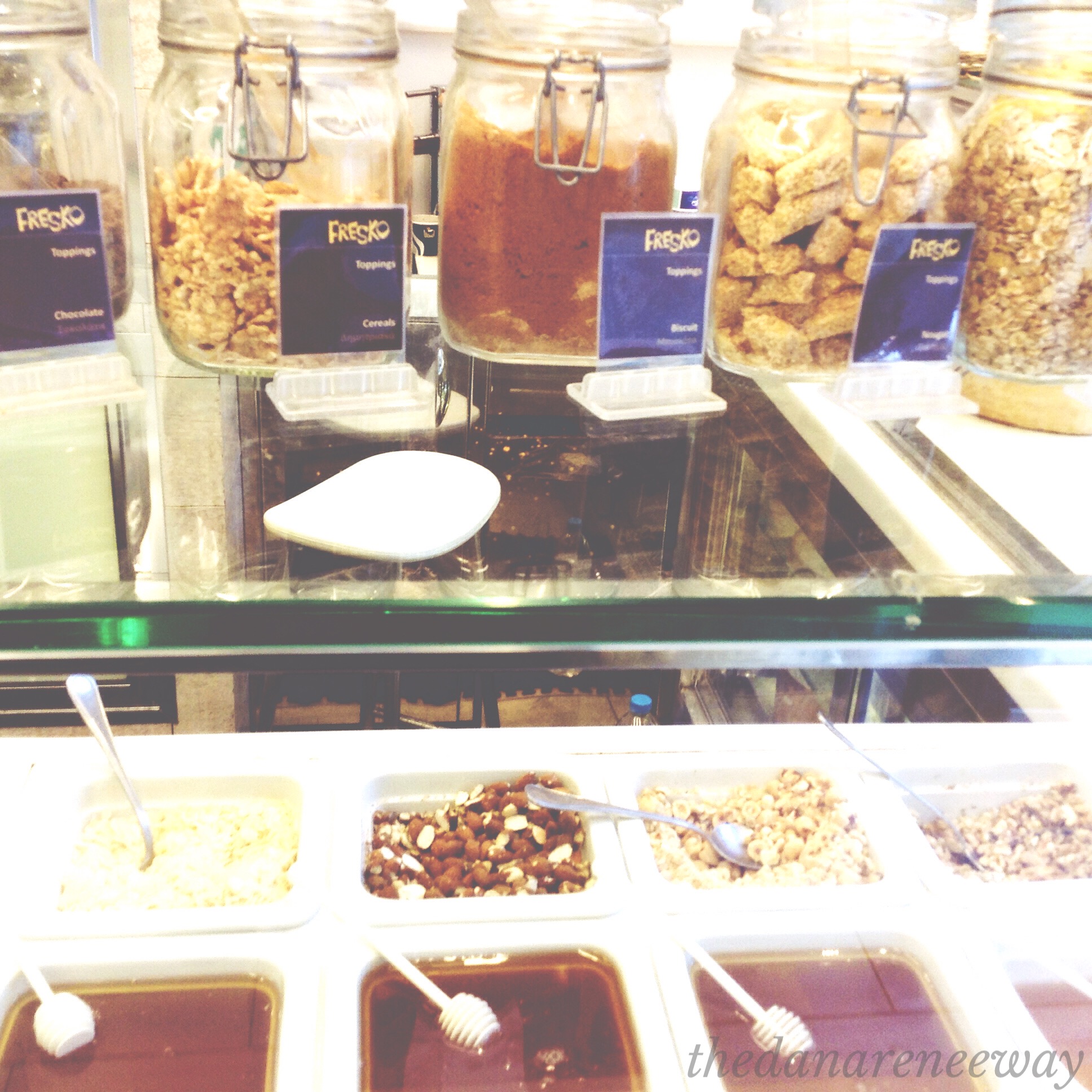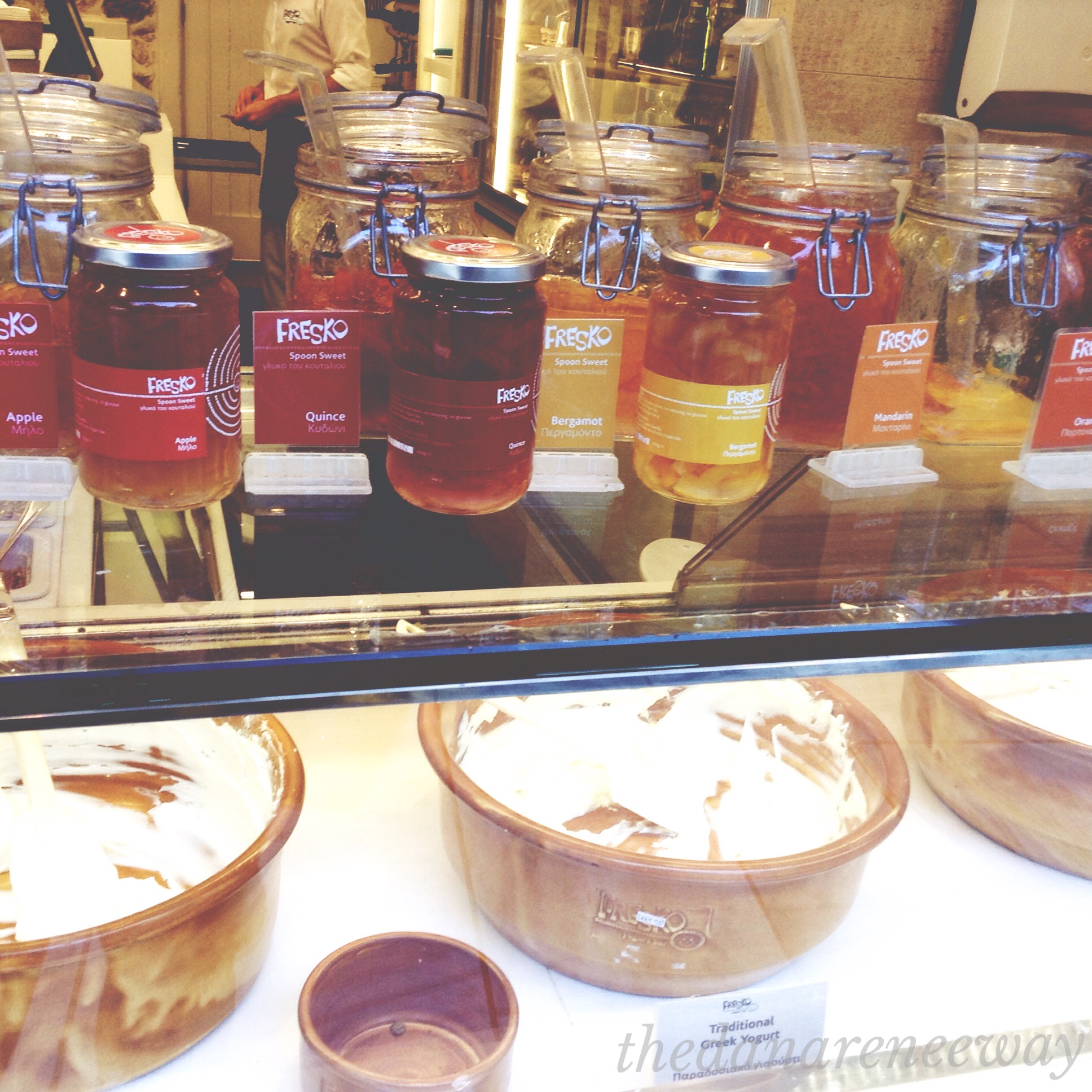 Greek Yogurt
Greek yogurt was already my favorite type of yogurt and breakfast of choice before stepping foot in Greece. When I found this Greek yogurt bar, I felt like a five year old in a candy store. Unlike regular yogurt, Greek yogurt is strained and richer in texture and can be served with various toppings – honey and almonds are my personal favorite.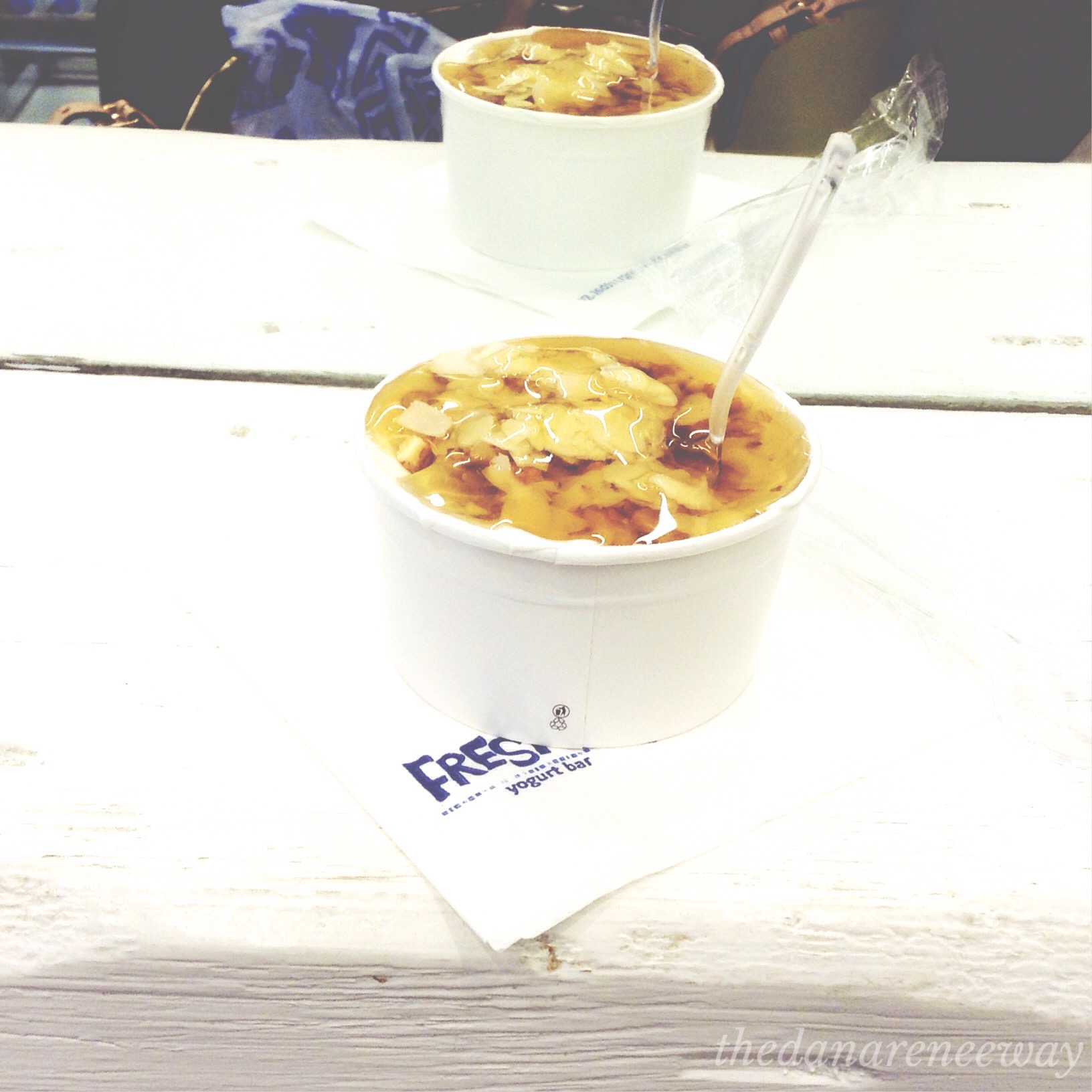 A few other authentic Greek dishes I love but are not featured (but will be in Part II after my next visit to Greece) include: Spanakopita (Spinach Pie), Kalamata Olives, Dolmathes (Stuffed Grape Leaves) & Baklava