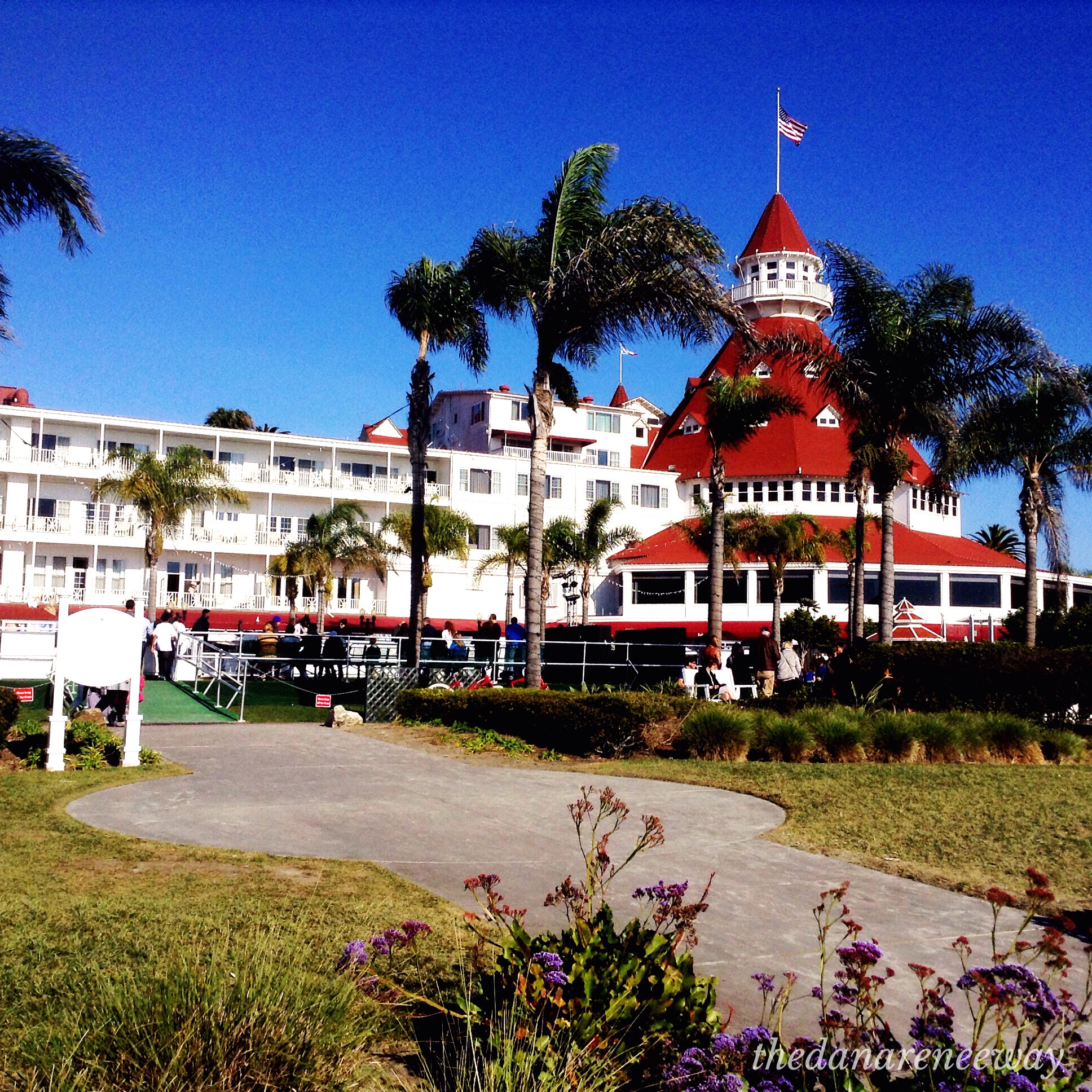 Good Morning! Checking in from the west coast and thought I'd give a little intro on my experiences thus far in California. It's a busy busy day so I'll keep today's post short & sweet.Living outside of the U.S. last year actually made me realize that there are some amazing destinations in my own country that I have yet to take advantage of. So, although I was traveling for business, I wanted to use some of the time to explore this exclusive Sand Diego island as much as I could.
If I could explain Coronado in one word, it would be peaceful. It's slightly away from the hustle and bustle of downtown but there are just enough people and tourists to not feel like you are secluded.
If I wasn't already in love  with California,Hotel Del Coronado would have done it for me. 'The Del' pretty much gives this quaint little area its purpose especially since it has been here for over a century and holds enough history for all of San Diego.