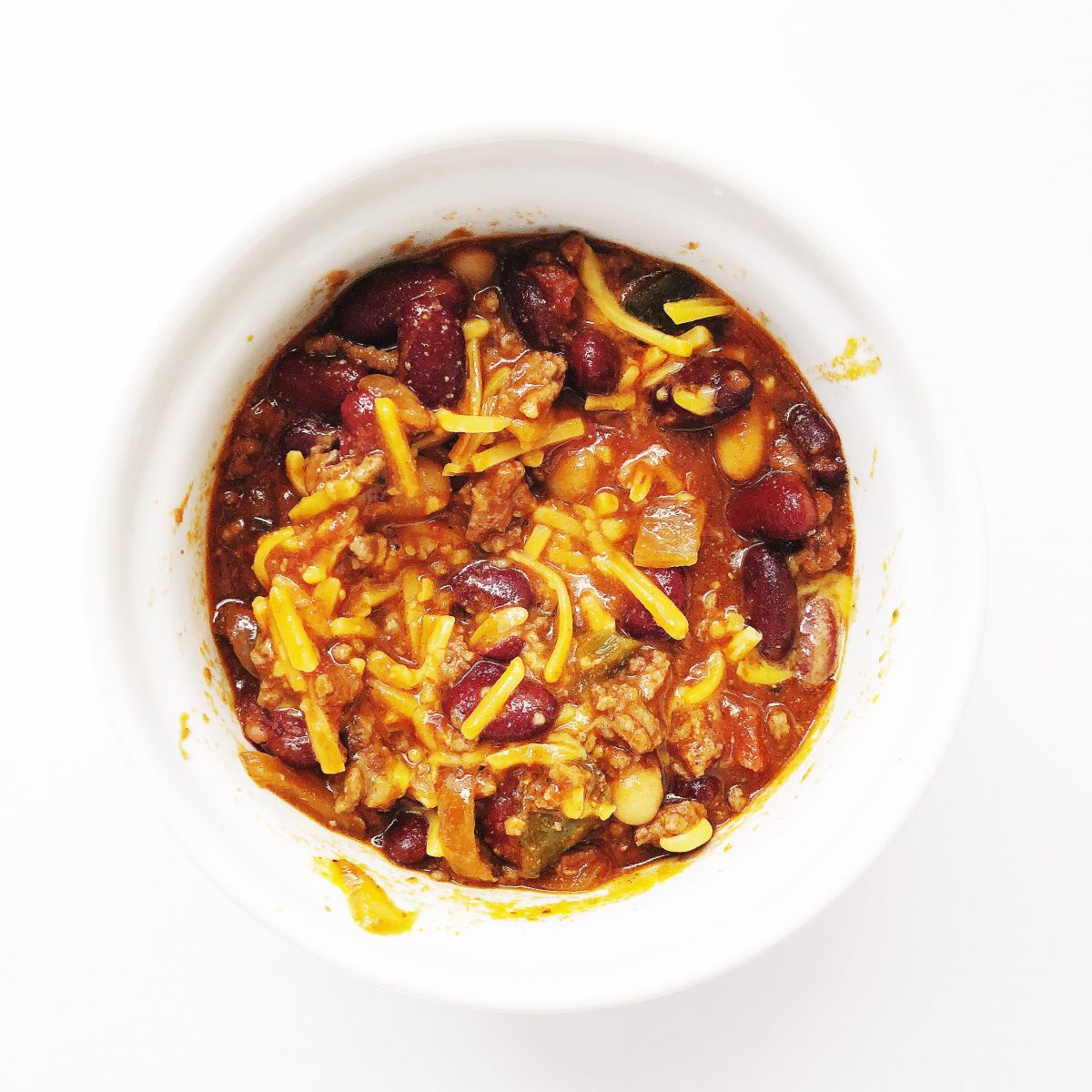 hearty chili recipe.
2 tablespoons vegetable oil
1 pound ground beef
1 large Spanish onion,
3/4 cup beer (I used a stout)
1 14 1/2-ounce can diced tomatoes
1 small can tomato paste
1/4 teaspoon strong ground coffee
1/4 cup brown sugar
1 tablespoon sriracha
1 teaspoon cocoa powder
1 poblano pepper, seeded and chopped
2 teaspoons garlic powder
1 tablespoon ground cumin
1 tablespoon coriander
2 teaspoons salt
2 15-ounce cans kidney beans
1 15-ounce can cannellini beans
---
one.
place a large pot over medium heat. add the oil and heat until it begins to glisten. brown the meat and sauté until brown, then transfer to a dish and set aside.
two.
without draining or removing any of the oil and fat from the beef, add the onion to the pot and stir for about a minute. add the meat back to the pot. stir in beer, tomatoes, tomato paste, and coffee. add the brown sugar, sriracha, cocoa powder, pepper, cumin, coriander, and salt. cover the pot and reduce the heat to medium-low, stirring occasionally for about 20 minutes.
three.
add the kidney and cannellini beans to the pot and continue to simmer on low heat for another 30 minutes to an hour. the long the simmer the better. add additional salt to taste.
---
---