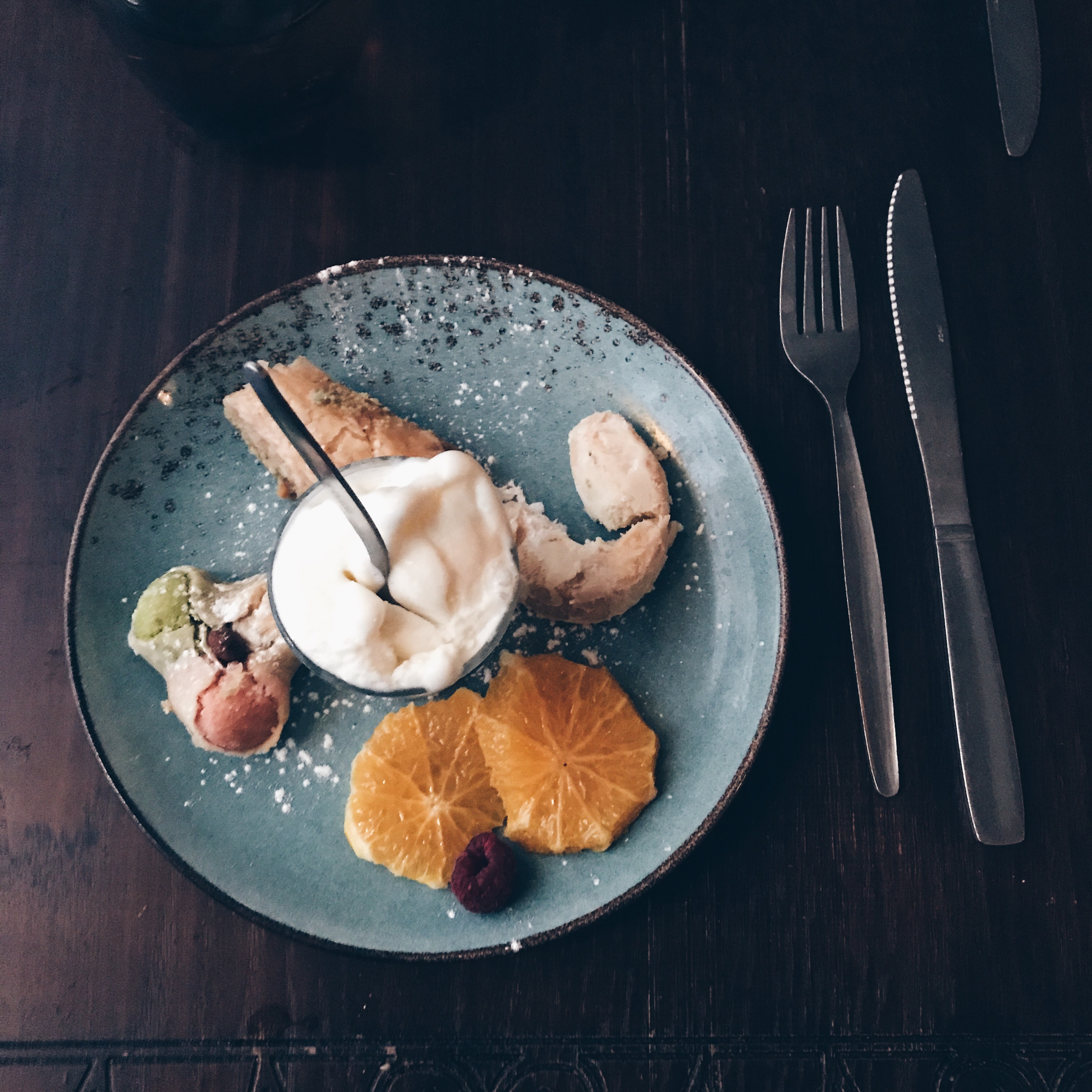 Le Méchoui du Prince
36 Rue Monsieur le Prince
Price | $$ (€18-23)
So, I'll start out by telling the whole truth—I didn't find this place on my own. Authentic Moroccan food is not a cuisine I experience often. These past several days, I have had the amazing opportunity to work in France. Hind, a stagiaire in the law firm where I am working for the summer invited me out to experience the taste of her home. Truthfully, it has been one of the best meals I have had in Paris. She assured me that if you want to try authentic Moroccan food while in Paris, this is the place to go.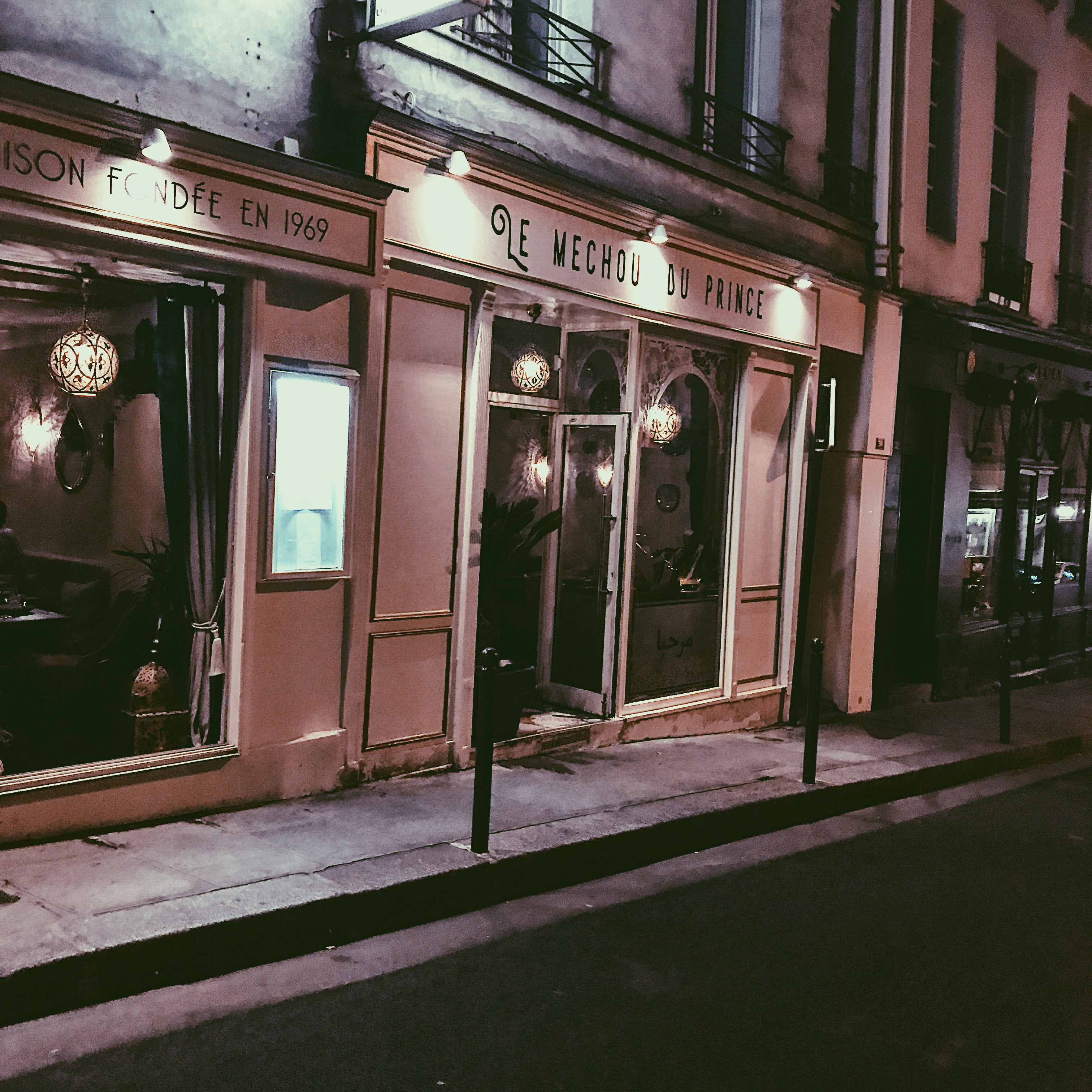 The Vibe
This little gem is situated on rue Monsieur le Prince in Saint-Michel—near the Latin Quarter and around the corner from the Luxembourg gardens.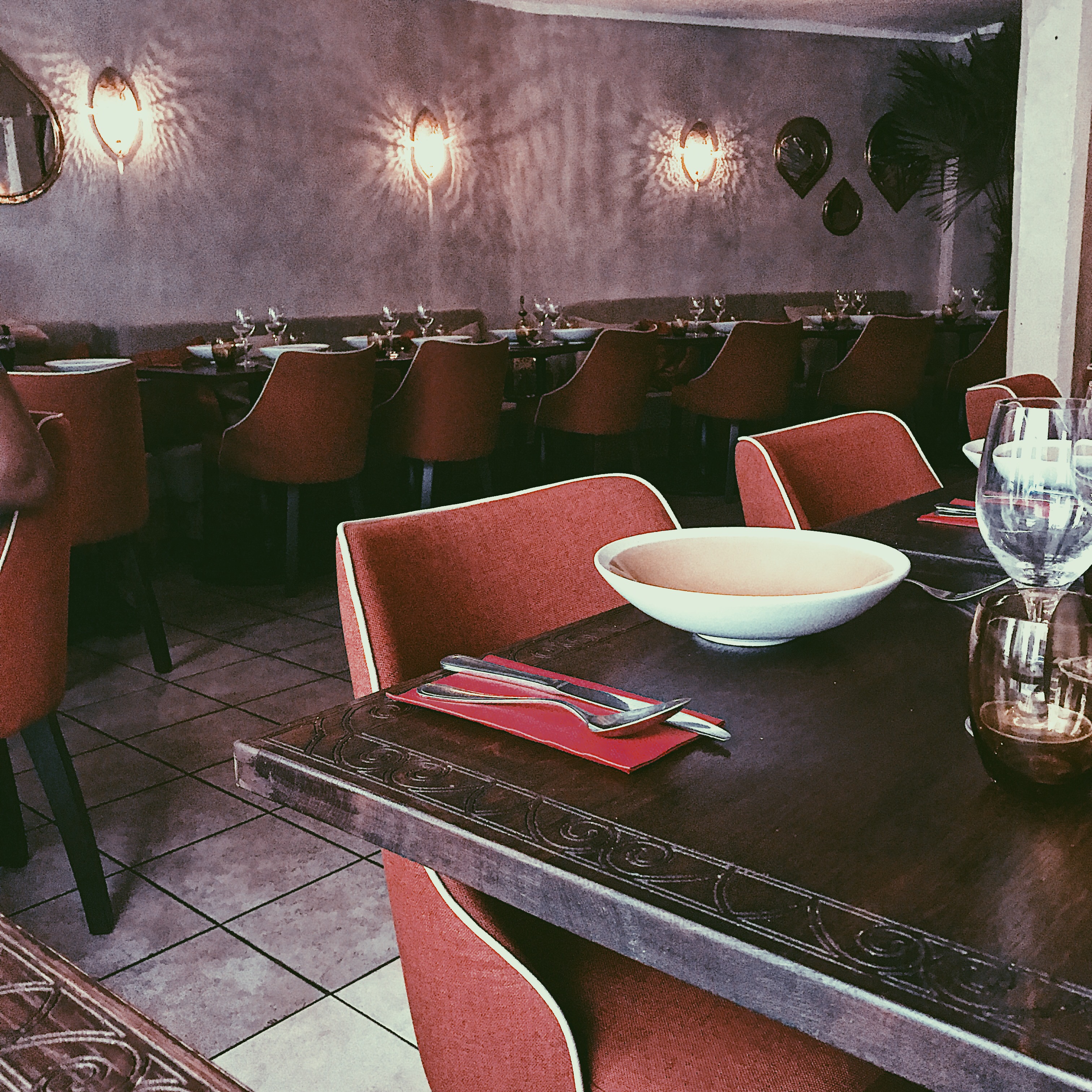 The Cuisine
I ordered le Casbah—a lamb tangine topped with dried apricots, almonds, raisins, honey, and cinnamon. The salty / sweet combination is very popular in le Maroc and a favorite flavor of mine. This dish alone caused me to move Marrakech a bit higher up my travel bucket list.
The couscous was just as good, served with lamb and vegetables in a savory broth, as well as harissa and raisins. The semoule was served in an oblong pot on the side. Hind mentioned that her mother would have gasped at the sight of couscous on the side. In Morocco, semoule is eaten in a large pot from which every eats. Regardless, here, the portions are sizable. Between Hind and myself, we could not finish the tangine or the couscous. Both are easily shareable.
And, because no meal in France is complete without libations, do yourself a favor and order a glass of Moroccan wine. If you have any room left after this Moroccan feast, I recommend trying these little North African desserts served with Moroccan mint tea or a cocktail (pictured at the top).


---