When I think about comfort, I think about soup. (I also think about my mom's mac & cheese, but that's besides the point). Soup is what we eat when we need healing and warmth. Two things this country is in desperate need of. But, I won't get into that . . . for now.
I've been dying to make this soup for at least a month. I tried to wait until October. I really, really tried to wait. The temperature in the DMV is literally averaging 80 degrees every day and I'm over here making warm butternut squash soup hoping that fall is coming across the Himalayas. Luckily, I was still able to grab some pretty decent squash at the store, even though summer is really overstaying its welcome. I topped the soup with crème fraîche and fresh minced chives and immediately scarfed down two and a half bowls. Whoops.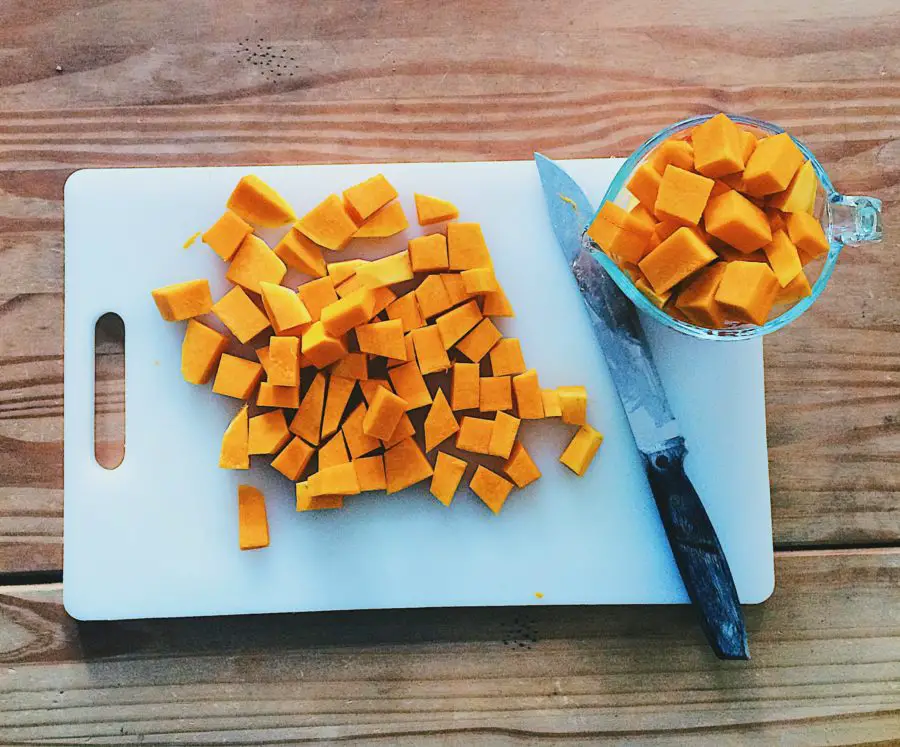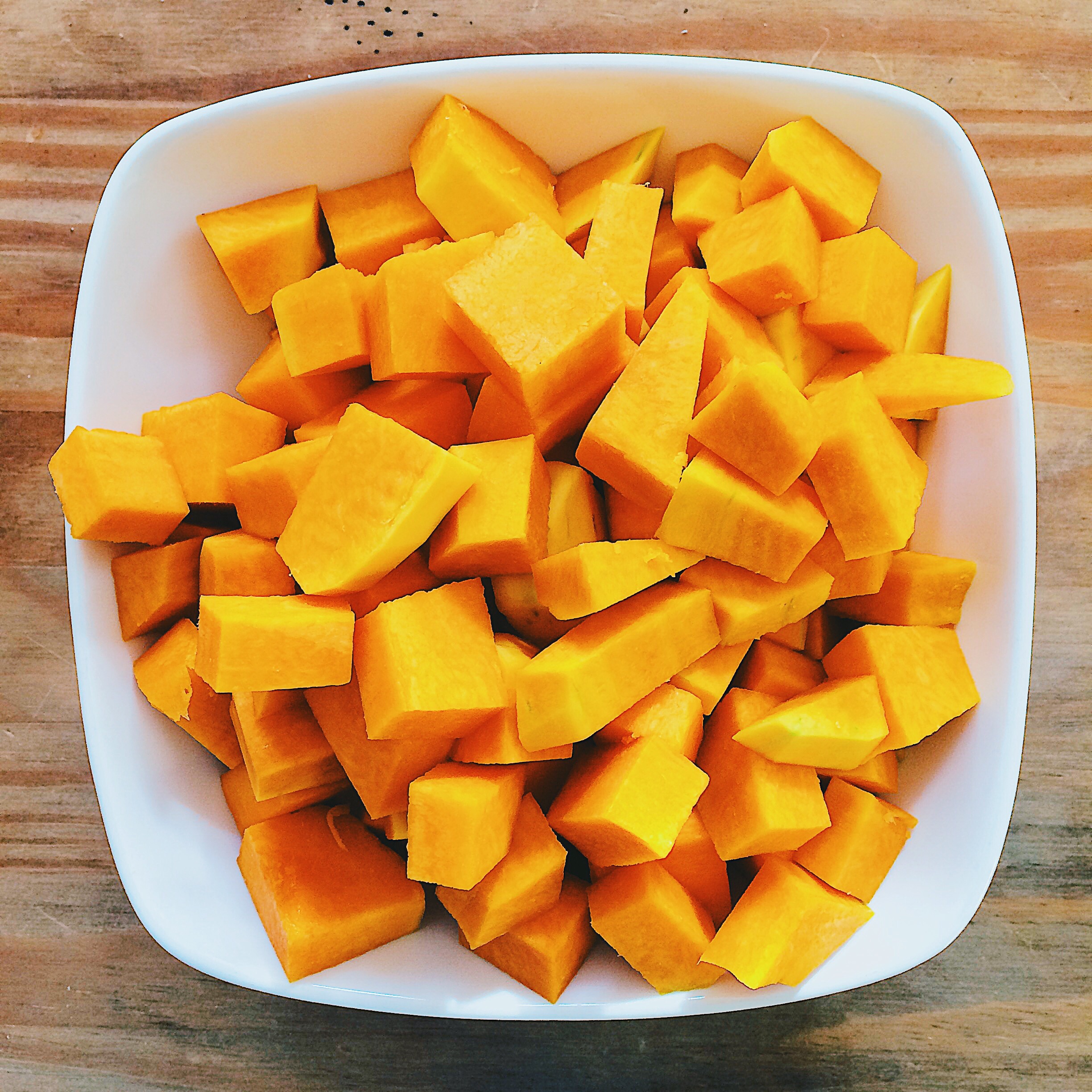 Start with a perfect butternut squash. What's a perfect butternut squash? Glad you asked—no blemishes and evenly beige with no patches of green. The skin should be matte, not shiny. And, the stem should be intact to ensure its freshness. One large squash (ranging from 3 to 4 pounds) should be enough for the recipe.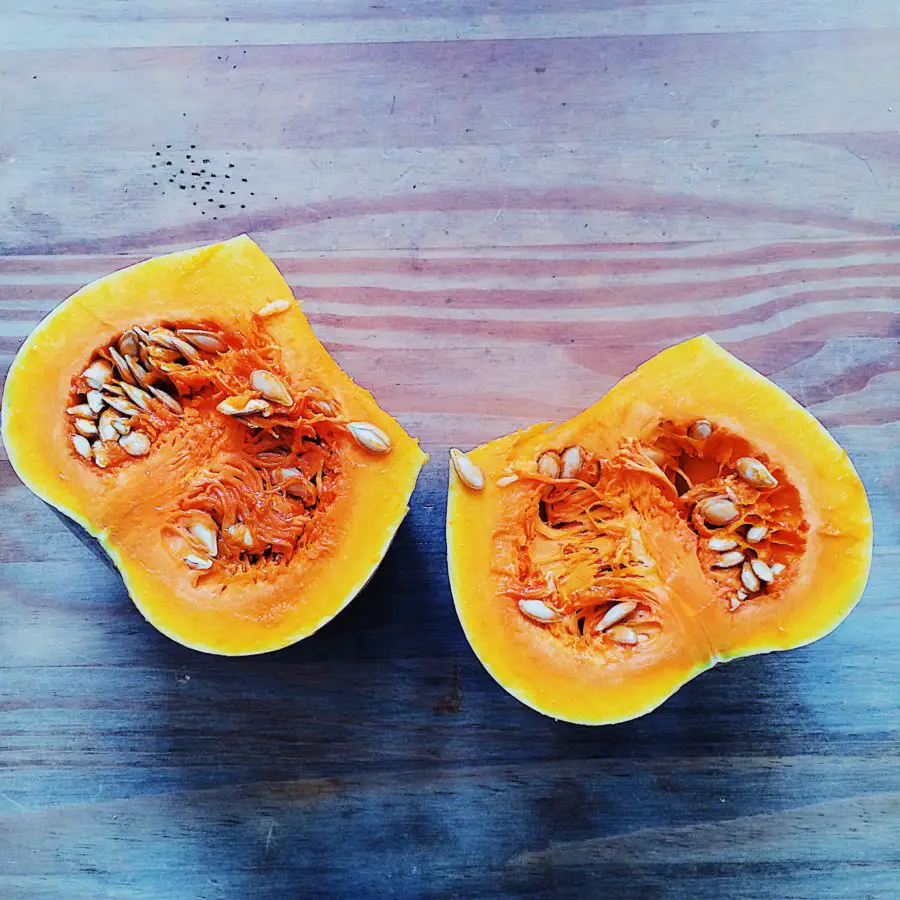 We're only going to roast half of the squash. The other half will cook while we simmer the soup. My favorite part about this recipe is the bouquet garni. It's so much fun to make and when I drop it in the stockpot, the soup screams FLAVORRR FLAVE (I had to, it was too easy).
Roasted Butternut Squash Soup
Adapted from NYT Cooking's "Thomas Keller's Butternut Squash Soup with Brown Butter" Special equipment needed | stockpot, kitchen string (optional), immersion blender or food processor
Ingredients
1 large (3–4 lbs) butternut squash
2–3 tablespoons olive oil
salt and freshly ground black pepper
2 sprigs sage
1 cup sliced leeks
1/2 diced shallots
1/2 cup diced yellow onion
1/2 cup carrots, chopped
6 garlic cloves, pressed
2 cups vegetable stock
4 cups chicken stock
bouquet garni of 10 sprigs thyme, remaining sage, 2 sprigs Italian parsley, 2 bay leaves (wrapped in leek leaves and/or kitchen string)
crème fraîche for serving
minced chives for serving
Directions
Step 1

To Roast the Squash: Preheat oven to 375 degrees. Line a baking sheet with aluminum foil. Cut the squash, separating the neck and the bulb. Cut the bulb of the squash open and scoop out and discard the seeds. Brush each half with 1 tablespoon of olive oil. Sprinkle flesh with salt and pepper and stick a sage leaf into each side. Set aside the remaining leaves on the sprigs. Place the squash flesh-side down on the baking sheet and roast for about an hour, until tender. Remove squash from oven and let cool. Scoop out flesh and set aside. Discard peeling and sage.

Step 2

Use a pairing knife to peel skin off the neck of the squash. Cut into 1/2 inch cubes. Put remaining olive oil in a stockpot over medium-high heat. Add the leeks, carrots, shallots, onions, and cook for about 5 minutes. Add diced squash neck, garlic, and some salt and pepper. Continue cooking for about 3 minutes. Add the vegetable and chicken stock and bouquet garni. Bring to a simmer and add the roasted squash flesh. Simmer for about 30–40 minutes

Step 3

Remove from heat and remove and discard the bouquet garni. At this point, you have two options—[1] Using an immersion blender, blend the soup in the stockpot for about 1 minute until the soup looks like a purée

Step 4

or [2] Transfer the soup to a blender or food processor, in batches, and purée. Transfer the puréed soup back into an empty stockpot or serving dish.

Step 5

Serve the soup warm or chilled. Add a small dollop of crème fraîche and top with chives before serving.