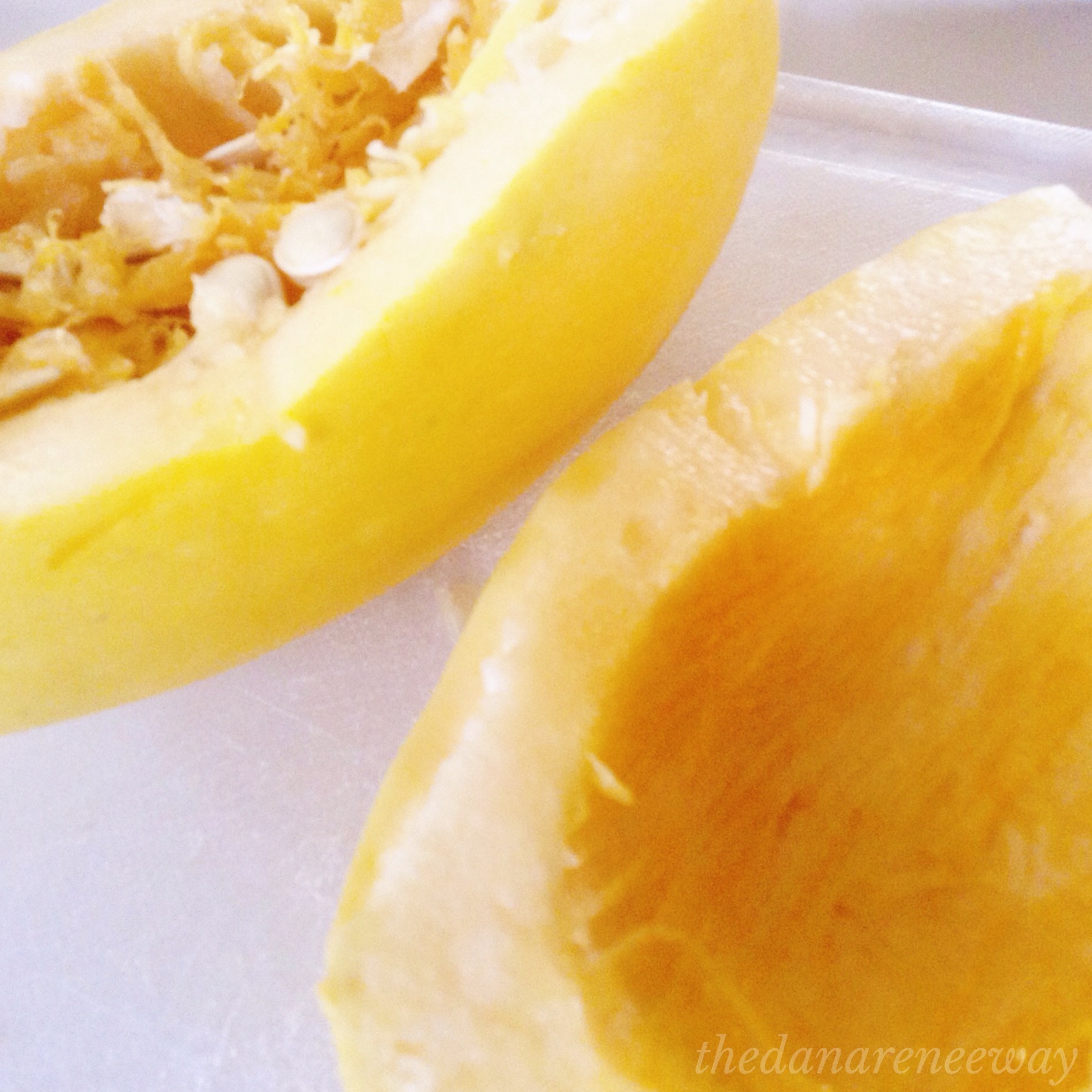 Spaghetti or Squash? That is the question. The answer is it doesn't matter because it's the perfect healthy and light "hybrid" vegetable for the upcoming bikini season (if you catch my drift).
Although squash is a typically a fall/winter delicacy, I can't overlook its healthy qualities that make a light and colorful summer dish. So, I keep the spaghetti squash recipes out year round. Since it isn't prepared exactly like the most common forms of squash (i.e. yellow squash and zucchini), spaghetti squash can be a bit intimidating at first, which is completely understandable. So I provided a simple recipe for preparing the perfect spaghetti squash to your healthy gourmet meal.
1 | Using a large serrated knife, cut (carve, may be a more appropriate term) the squash in half longways – the skin can be very tough so be careful!
2 | Scoop out the seeds and slimy gunk in the middle of the squash
3 | Lightly brush oil (olive oil or vegetable oil will do) on the top of both halves of the squash
4 | Place halves on a baking sheet with the flesh of the squash facing up and bake at 400 degrees for about 30 – 40 minutes (depending on your oven and the size of the squash)
5 | Remove from the oven and, using a fork, scrape the flesh of the squash (longways) – the squash should lift easily in strands of 'spaghetti'
Okay, so you have a serving dish full of fake vegetable spaghetti…now what? Below are some of my favorite spaghetti squash dishes that I either love or have been dying to try –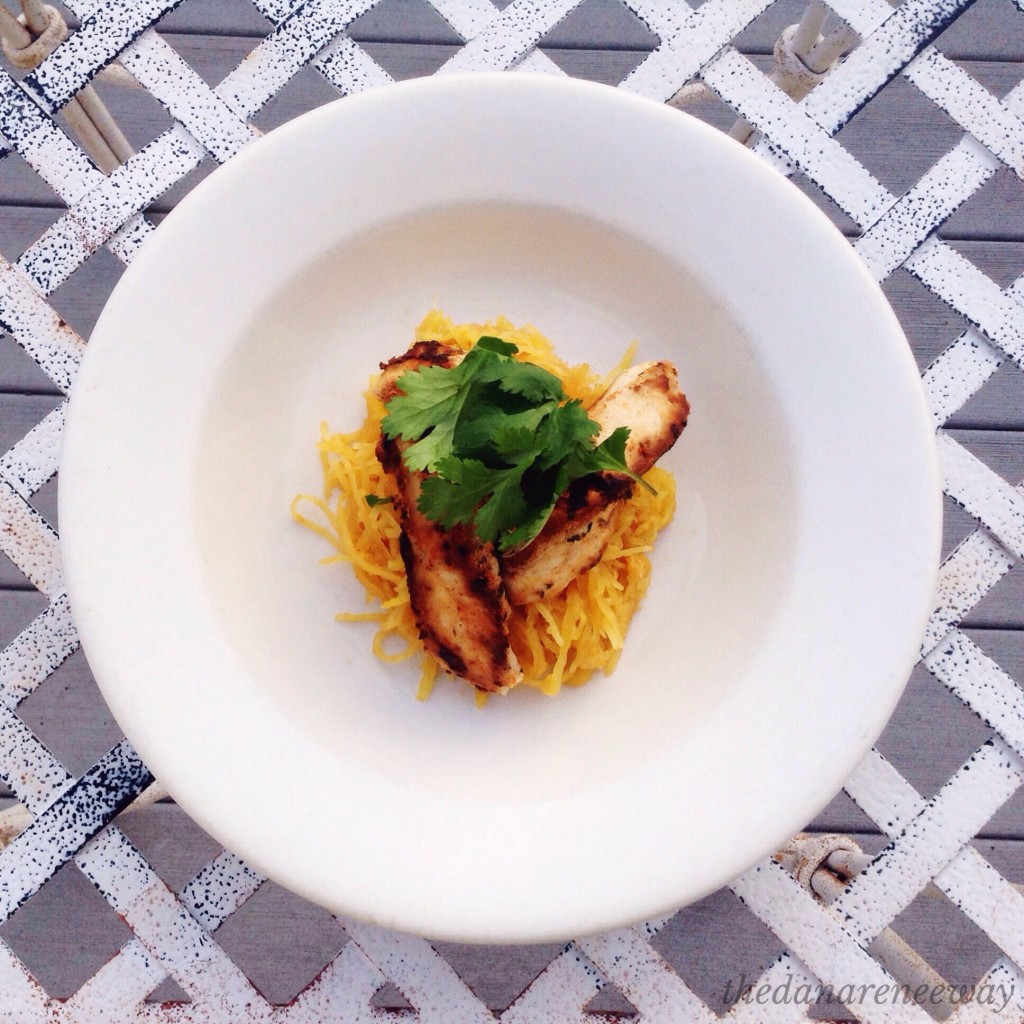 thedanareneeway
---
Spaghetti Squash with Tomatoes and Basil
Steamy Kitchen
---
Moroccan-Spiced Spaghetti Squash
Smitten Kitchen
---
Roasted Garlic Spaghetti Squash Lasagna Boats
Half Baked Harvest
If you're still a bit overwhelmed by the almost metamorphic nature of spaghetti squash and overwhelmed by the limitless pairing options, simply break out your favorite pasta recipe and substitute the noodles for spaghetti squash. And, if you still haven't fulfilled your squash fix, Real Simple gives a great overview of the types of squash and their qualities
---