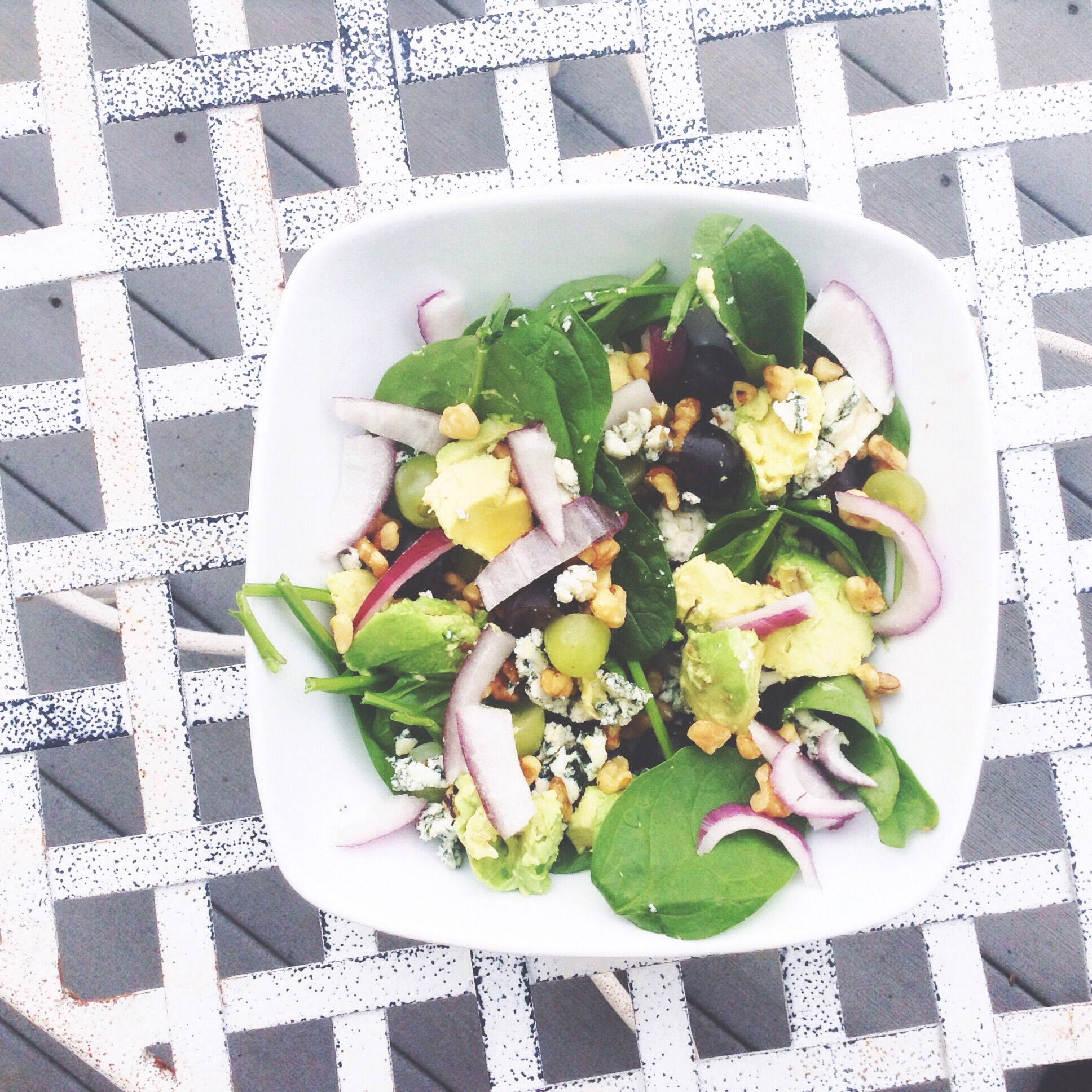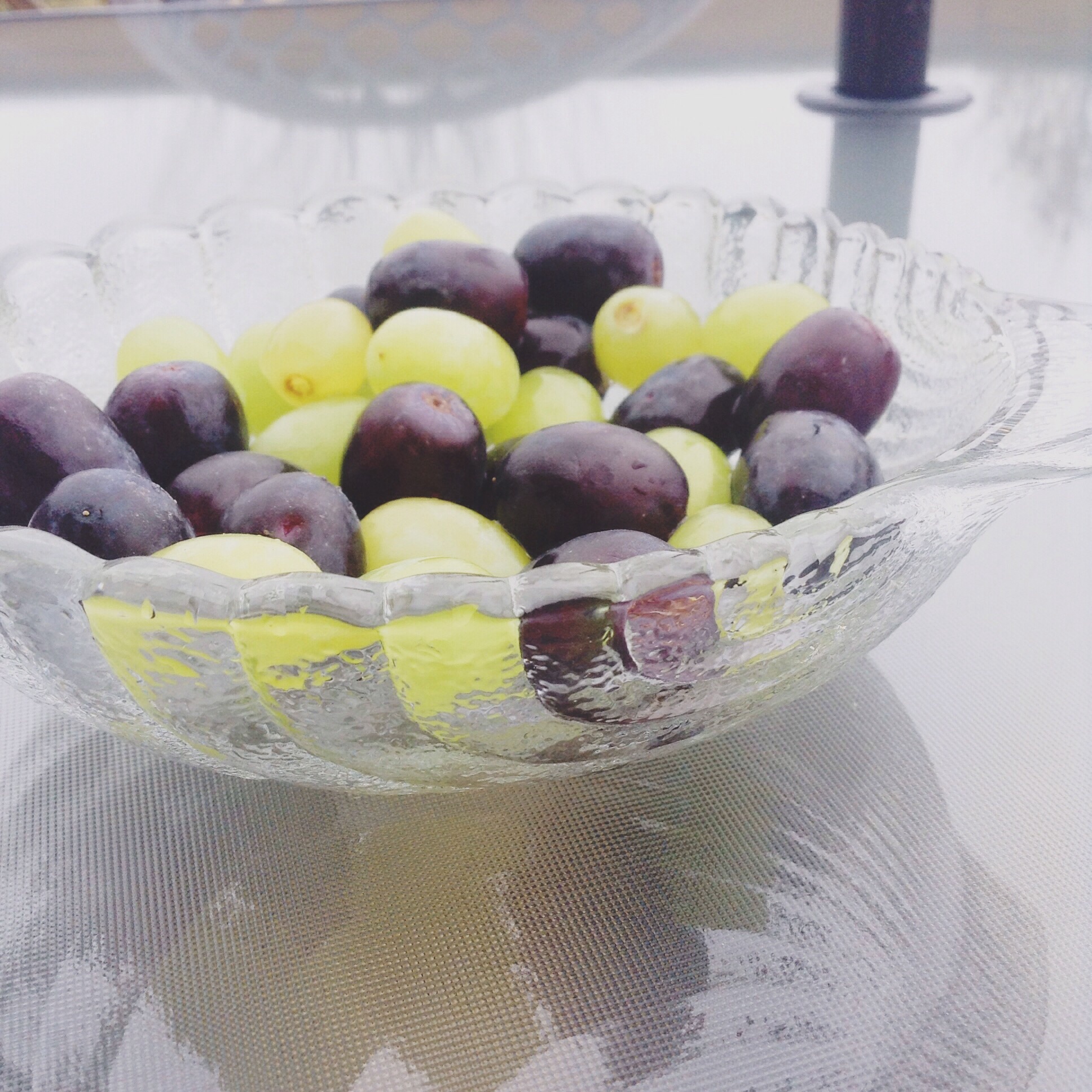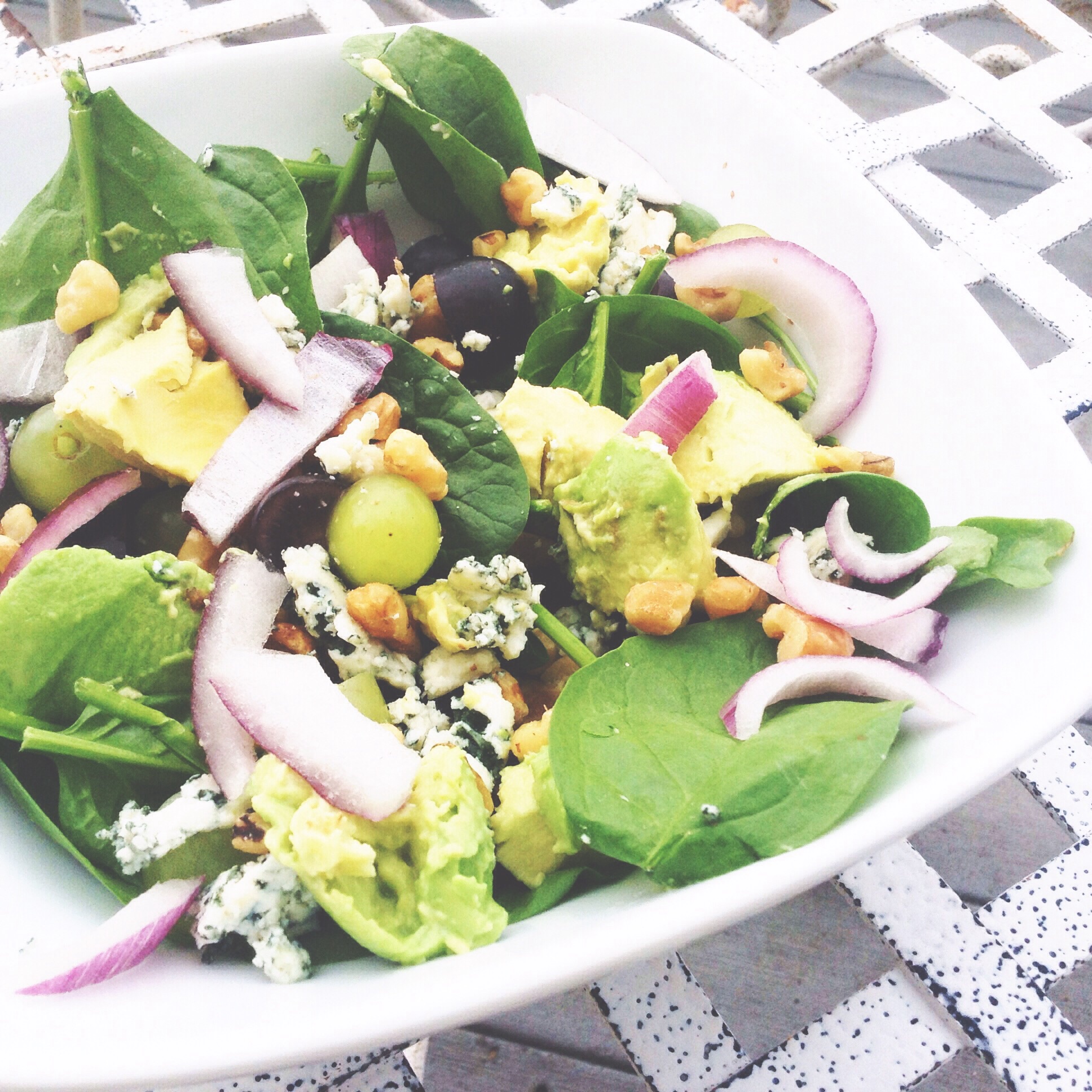 Spring is finally here (kinda) and I am taking full advantage of being able to break out some of my favorite salads. Salads are so underrated in the foodie world & I run into a lot of people who shy away from them for a number of reasons (they get overwhelmed with choices, it isn't a hearty enough meal, etc.) For the salad rookie, I recommend deciding on a 'salad formula' and sticking to it until you're ready to deviate.
Picking a favorite salad base and go-to ingredients is a good place to start. For me, avocados were (and sometimes still are) pretty much a deal breaker. I love love love avocados and feel like they belong in everything. Having something sweet or fruity, like craisins or oranges, also helped me to crave a salad. Although it's not my preference, I've seem some well done hearty salad combinations that include ingredients like quinoa, eggs, or bacon. Once you figure out what works for you, I guarantee you will learn to love team green.
In this salad, you can substitute almost any ingredient to your liking (except avocado, because if you don't like avocados then you are missing out!) I've provided a 'one serving' recipe so it's easier to make the salad for yourself and just add more of the ingredients depending on the number of people. The salad base is pretty much up to you  – an arugula or mesclun base would both work pretty well. I'll admit I was a bit hungry before making this salad so I skipped out on making candied walnuts and opted for the plain chopped ones. As a recovering Craisin addict, the grapes in this salad made for a great alternative.
Spinach, Avocado, & Gorgonzola Salad
Spinach
Black and Green Seedless Grapes, halved
Avocado (half for 1-2 servings)
Fresh Buttermilk Gorgonzola
Red Onion, peeled and sliced
2 tablespoons chopped walnuts
fresh cilantro, chopped (optional)
Honey Balsamic Vinaigrette
1 tablespoon extra virgin olive oil
1 tablespoon balsamic vinaigrette
1 tablespoon honey
Combine and toss all of the salad ingredients, drizzle with honey balsamic vinaigrette and serve.