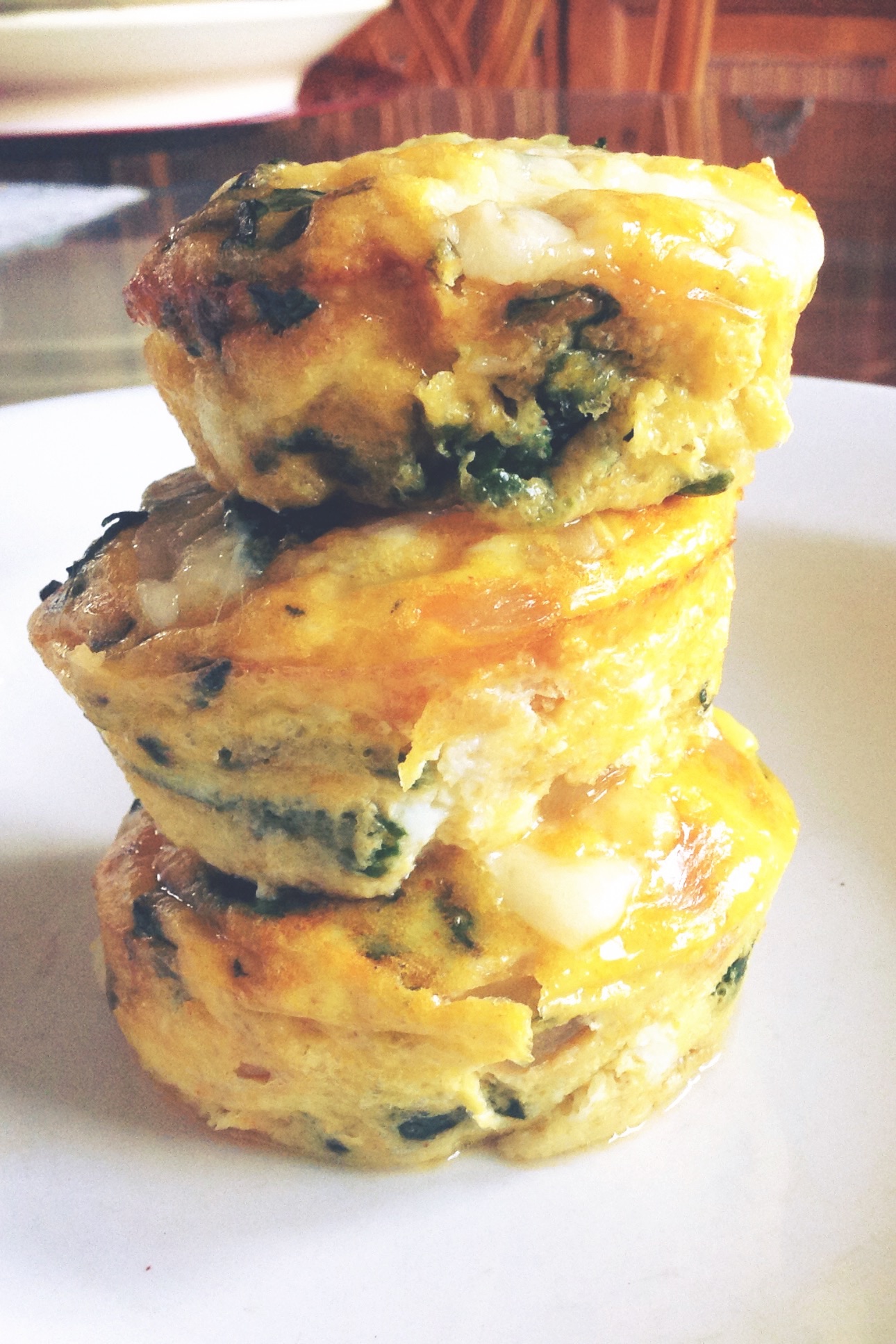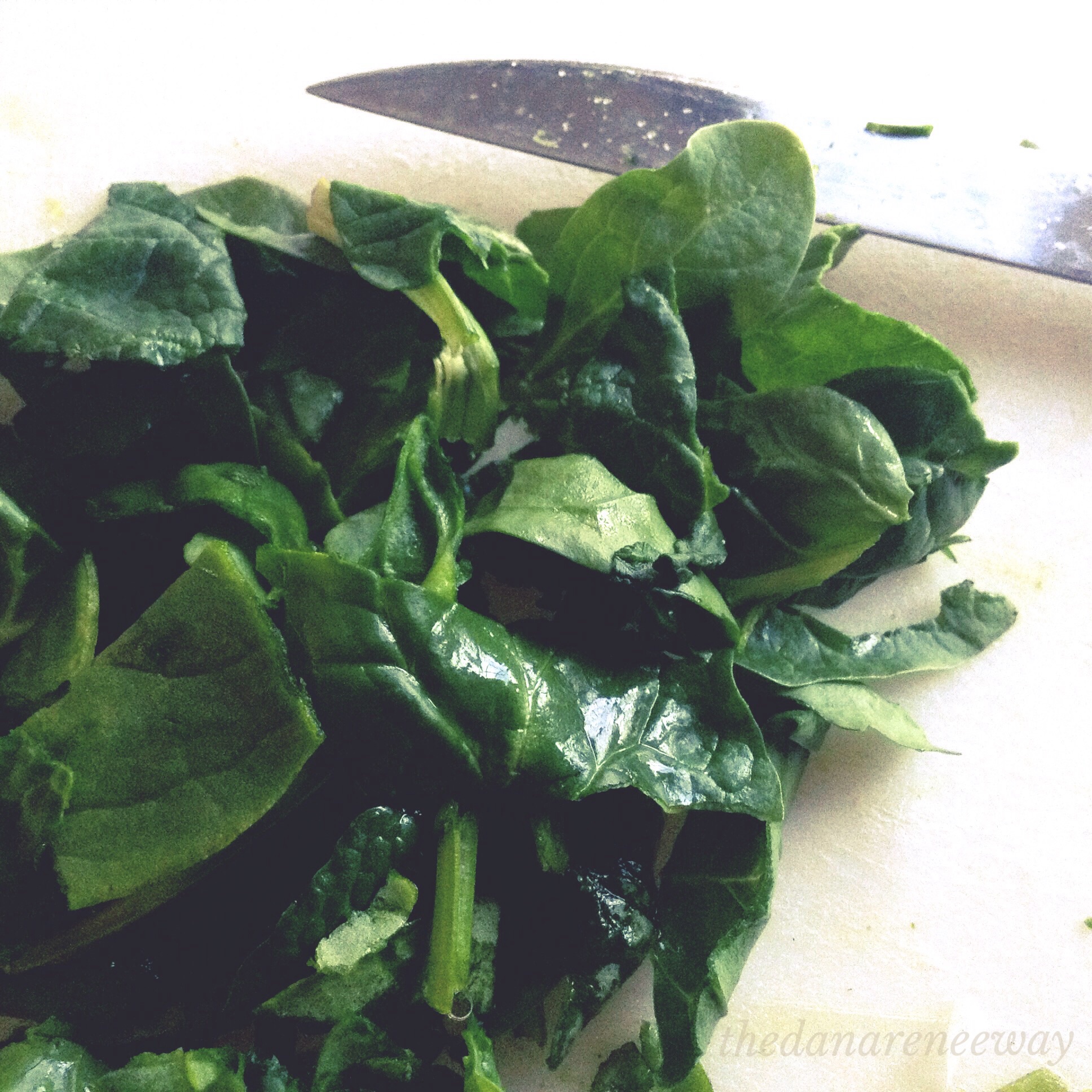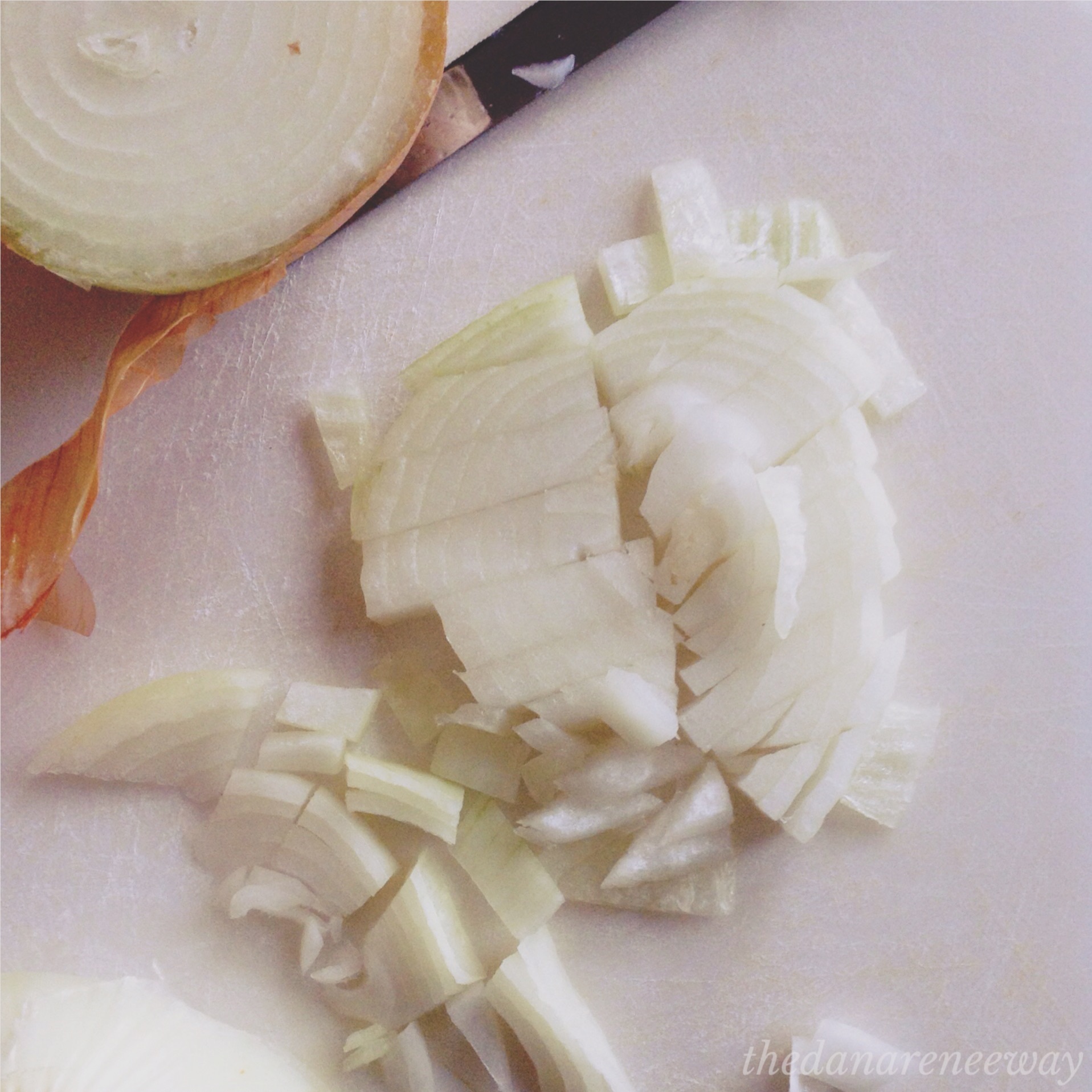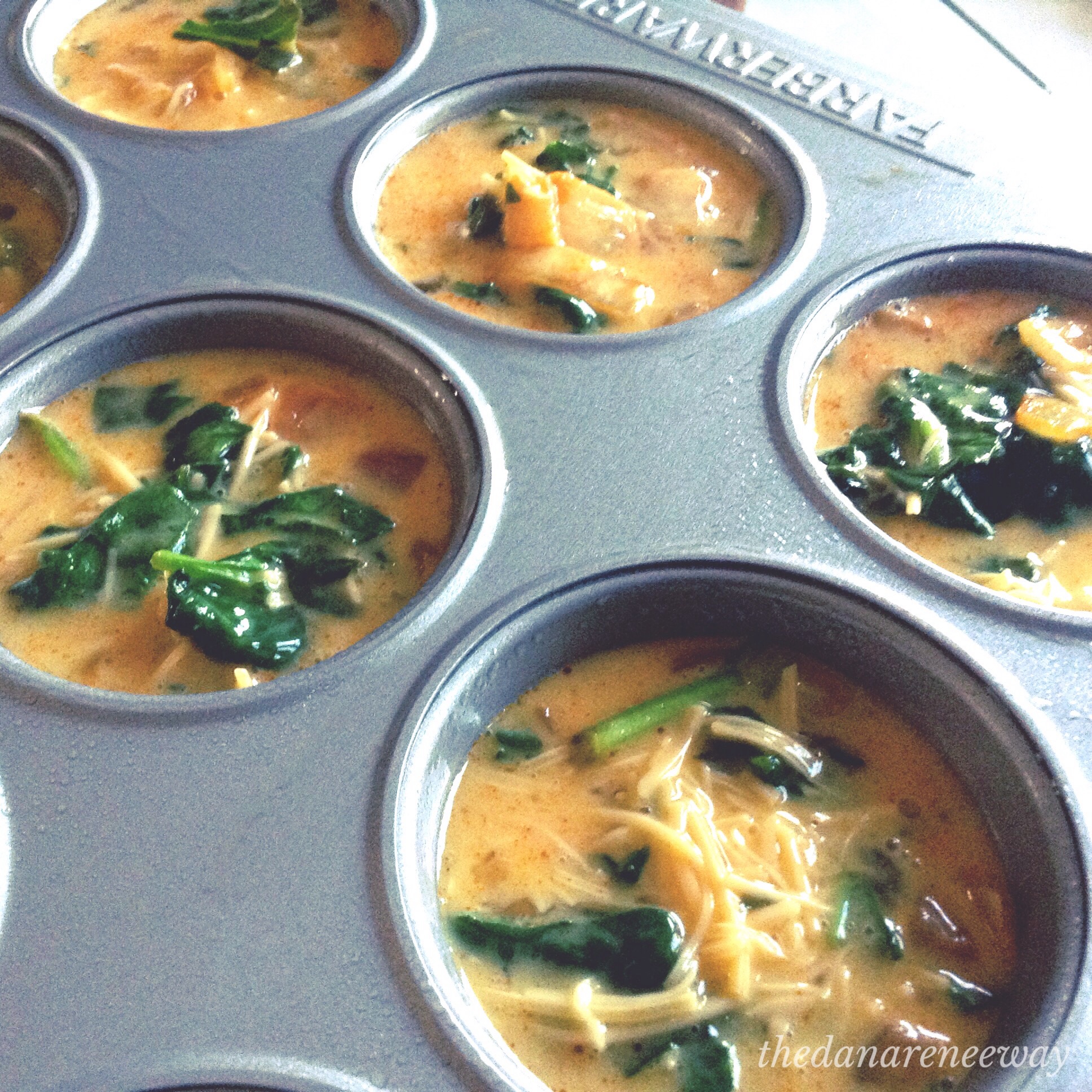 Hakuna Frittata means no worries for the rest of your brunch days – is my new motto for Saturday mornings when cereal seems too 'blah' but french toast seems too ambitious. I love this frittata because it's so quick and simple to make and it breaks up the monotony of scrambled eggs and omelets. Not to mention, it presents very well if you ever have to whip up brunch on a Saturday or Sunday morning.
Feel free to substitute any vegetables – I think tomatoes or bell peppers could be great additions. Red onion can also be used instead of the Spanish onion. Don't add too many vegetables in one batch – I think three vegetables is a good limit.
The Gruyere cheese gave this dish the perfect pop to keep them from being boring. The funny thing is is that the whole time I thought I was going to be making this dish with Gouda cheese. It wasn't until I was in the middle of making breakfast that I realized that I only had Gruyère, not Gouda. Luckily, this wasn't a problem. I'm a HUGE fan of Gruyère cheese as it's most famously used in my favorite soup – soupe à l'oignon (French onion soup).
 Hakuna Frittata signifie pas de soucis pour le reste de vos jours de brunch – c'est ma nouvelle devise pour les samedis matins quand des céréales semblent trop « ennuyeuses », mais du pain perdu semble trop ambitieux. J'aime cette frittata parce qu'il est si simple et on peut le faire rapide et il se brise la monotonie des œufs brouillés et des omelettes. Sans parler de qu'il se présente très bien si vous devez préparer en vitesse un brunch le samedi ou le dimanche matin.
Ne hésitez pas à remplacer tous les légumes – je crois que des tomates ou des poivrons pouvaient être les additions supers. L'oignon rouge peut être utilisé aussi plutôt que l'oignon jaune. N'ajoutez pas trop des légumes dans une fournée – je pense que trois légumes est une bonne limite.
Le Gruyère a donné à ce plat l'éclat parfait pour les empêcher d'être ennuyeux. Le truc amusant est que tout le temps je pensais à faire ce plat avec du fromage Gouda. Ce n'était pas jusqu'à ce que j'aie été en train de cuisinier le petit-déjeuner que j'ai réalisé qu'il y avait du fromage Gruyère, pas Gouda. Heureusement, ce n'était pas un problème. Je suis un GRAND fan de fromage Gruyère comme il est le plus célèbre utilisé dans ma soupe préférée – soupe à l'oignon.
Spinach & Gruyère [Mini] Frittatas
the recipe below makes about 12 mini frittatas but you can easily divide the ingredients in half to serve fewer people.
1 1/3 cup spinach, chopped
1 1/3 cup Spanish (Yellow) onion, chopped
1/2 teaspoon garlic powder
1/2 teaspoon smoked paprika
8 eggs
1/2 cup skim milk
1 cup mild cheddar cheese, shredded
1 cup Gruyère, shaved
olive oil, for frying pan
salt
black pepper
–
Preheat the oven to 375 degrees. In a small frying pan, cook the spinach in olive oil and garlic powder. Set aside and, using the remaining oil in the pan, sauté the chopped onion and toss in the smoked paprika. Set aside with spinach while you prepare the egg mixture.
Whisk together the eggs and milk in a large bowl. Add a dash of salt and pepper and continue whisking until fully combined. Add the spinach, onions and cheddar to the egg mixture.
Using a nonstick cooking spray, lightly coat a muffin pan. Pour the egg mixture into each of the wells ( each well should be a little over 3 quarters full). Lastly, place pieces of the shaved gruyère in each well filled with the egg mixture. Bake for about 15 to 20 minutes. Remove from the oven and use a fork or rubber spatula to loosen each frittata from its muffin well. Serve immediately.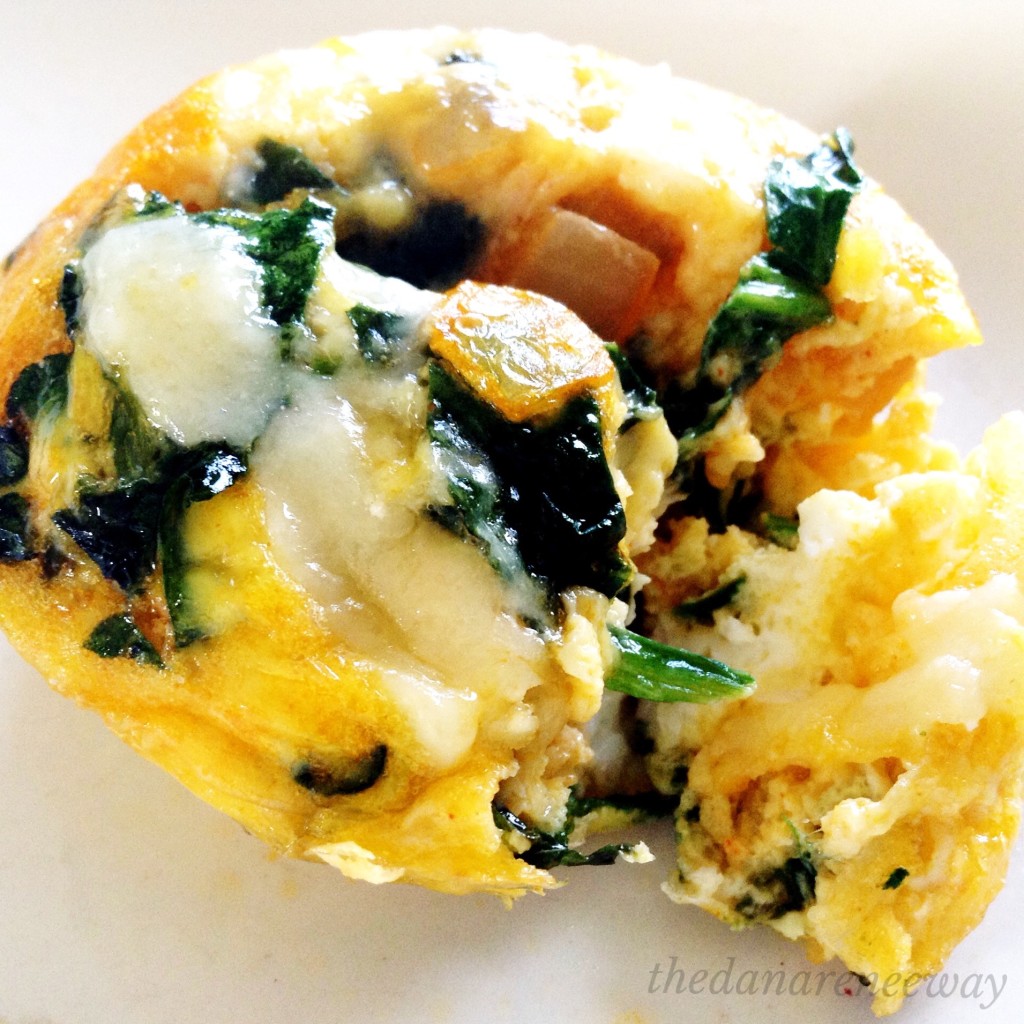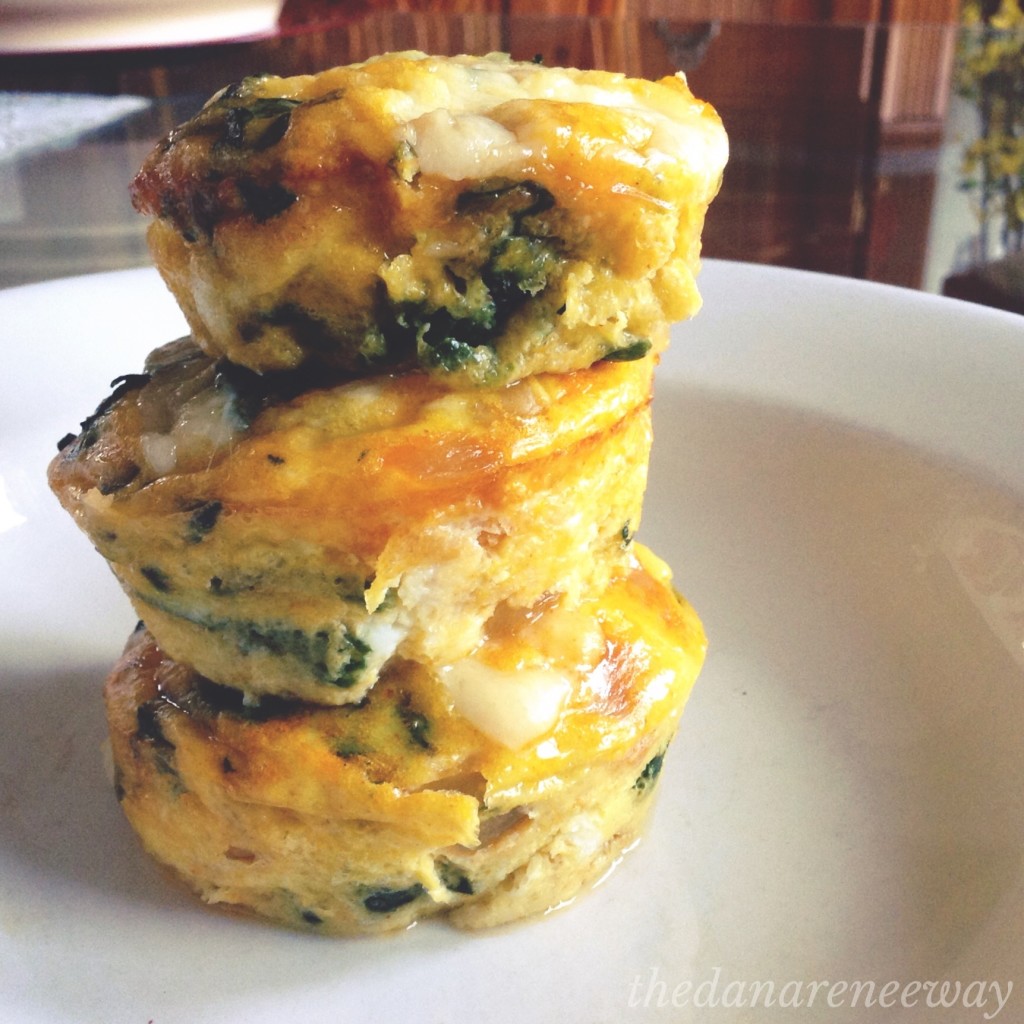 Breakfast is served – Bon appétit!
 Le petit-déjeuner est servi – Bon appétit!