What's more southern than cornbread? Sweet potato cornbread. You're welcome. Our family's classic cornbread recipe got an upgrade when I switched it up and used buttermilk, instead of whole milk, and added some sweet potatoes to the mix. This recipe was inspired by Sweet Potatoes—an all sweet potato everything guide to everything sweet potato-ey—and, of course, fall.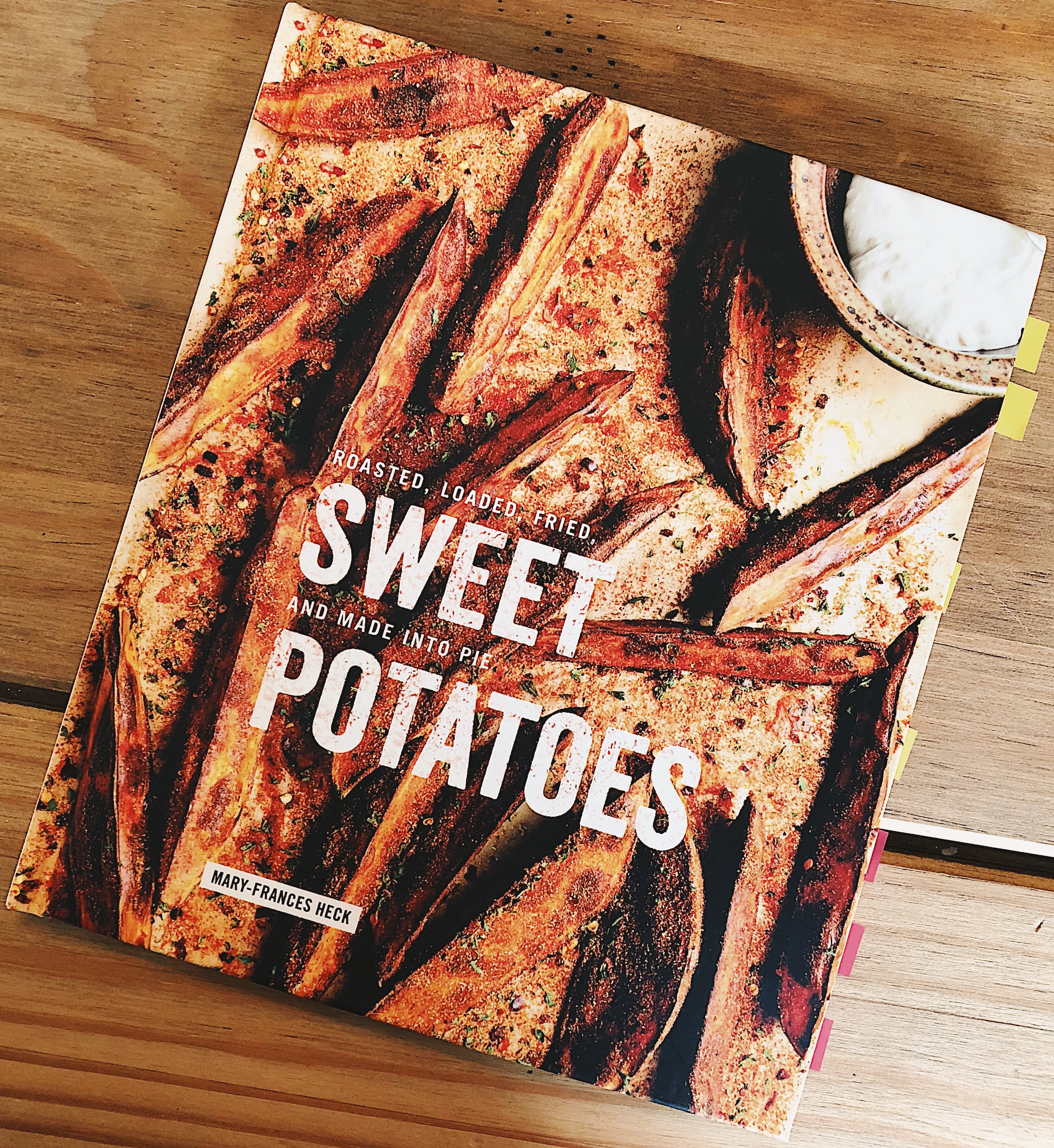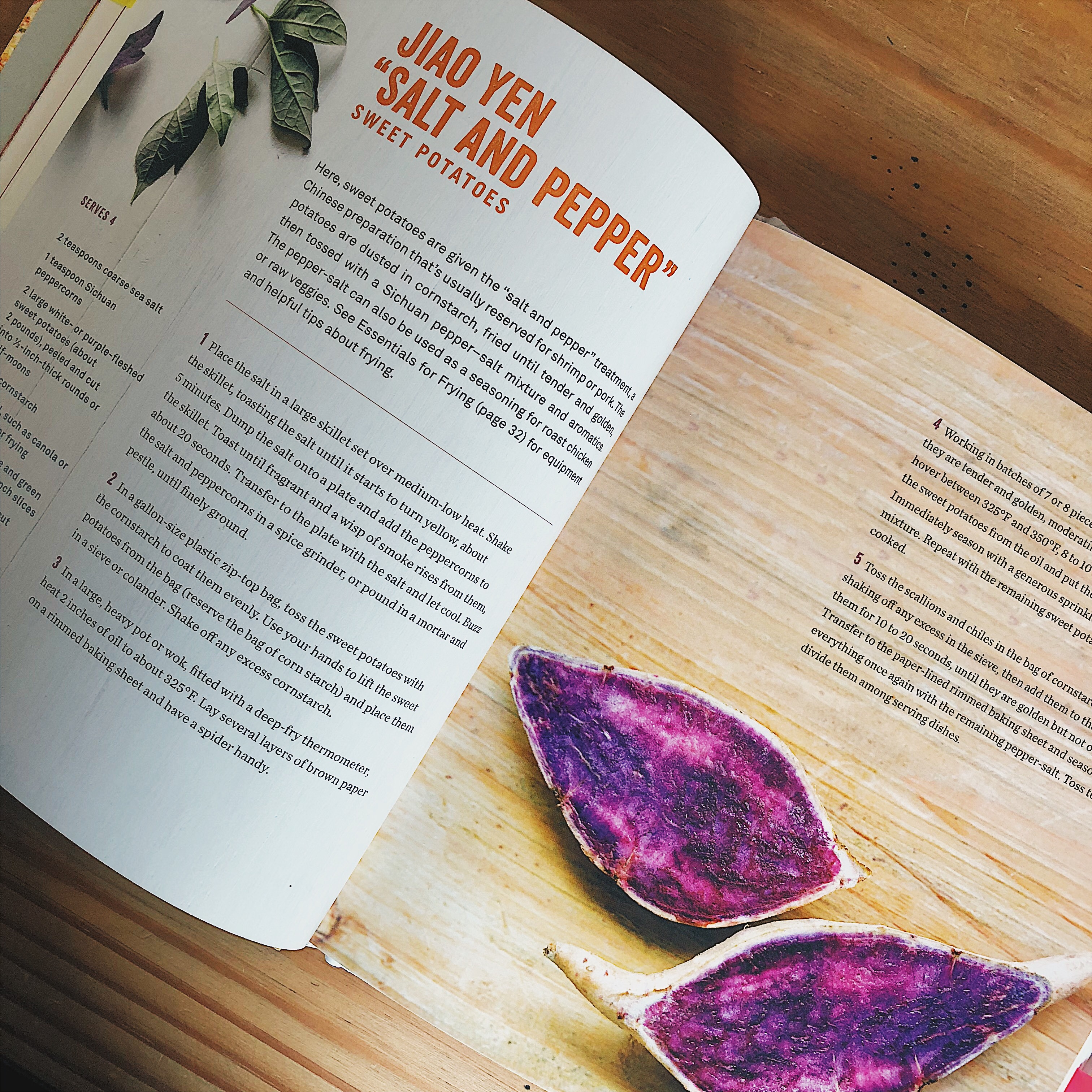 So, before we get to cooking, let's talk sweet potatoes. Remember: sweet potatoes are not yams and yams are not sweet potatoes. Although your local market may use them interchangeably. Yams have a flesh that is starchy and not sweet and are much more difficult to get ahold of in the US than sweet potatoes.
Selection.
I used Garnet sweet potatoes for the cornbread. Garnet sweet potatoes have a sweet, pumpkin-like flavor. However, Beauregard and Jewel will work perfectly fine, but may yield a slightly different flavor. Beauregard is the sweetest of the three and perfect for pies and desserts. Jewel is slightly sweet with a more earthy flavor. Tbh—unless you're an expert, the only way to tell them apart is by the labeling in the market. Side note: I recently discovered white sweet potatoes and became obsessed.  White sweet potato "yams" have become my favorite Thanksgiving dish. If anyone is brave enough to try this recipe with white sweet potatoes before I do, please let me know how they turn out.
Preparation.
I always wash my sweet potatoes with a vegetable brush before cooking.  If you're making fries, try to remember to do this several minutes ahead of time as to allow the potatoes and the skin to dry a bit before baking or frying. I apply this to any potato recipe in which I am using the skin. At the very least, pat them dry before preparing. That's not necessary here. As soon as you scrub them, feel free to place them right in the pot to start boiling.
The Cornbread.
This recipe can be adjusted in many ways. If you don't have buttermilk, regular milk will do the trick.  Also, for a gluten-free cornbread, swap out the regular all-purpose flour for gluten free flour. The cast-iron is my favorite cooking accessory, but a regular glass baking dish works well too. Top with the maple nut butter.
---
Sweet Potato Cornbread
1 cup medium grind corn meal
1 cup all-purpose flour (gluten-free flour works too)
1 1/2 tbsp baking powder
1 tsp salt
1/2 cup sugar
2 eggs
1/4 butter, melted
2 medium sweet potatoes (5 to 8 ounces each)
1 cup buttermilk
maple walnut butter (optional), see below for recipe
Preheat oven to 425 degrees. Boil sweet potatoes for about 10-15 minutes, until completely soft. Once cool, peel skin off using hands, cut potatoes into large chunks, and set aside.
Preheat cast iron in oven for 5-7 min.
In a large bowl, combine corn meal, flour, baking powder, salt. In a separate bowl, combine sugar and eggs with an electric mixer. Add butter and sweet potatoes, continue mixing. Slowly add in buttermilk. Once wet ingredients are fully combined, slowly pour sweet potato mixture into large bowl and continue mixing with electric mixer. Pour batter into skillet and bake for about 20-25 minutes.
Maple Walnut Butter
2 tbsp walnuts, chopped
2 tbsp unsalted butter
1 tbsp maple syrup
Mash together walnuts, butter, and maple syrup with a fork to form a chunky mixture. If needed, double to ingredients to increase serving size.
I received this book from the Blogging for Books program in exchange for this review.