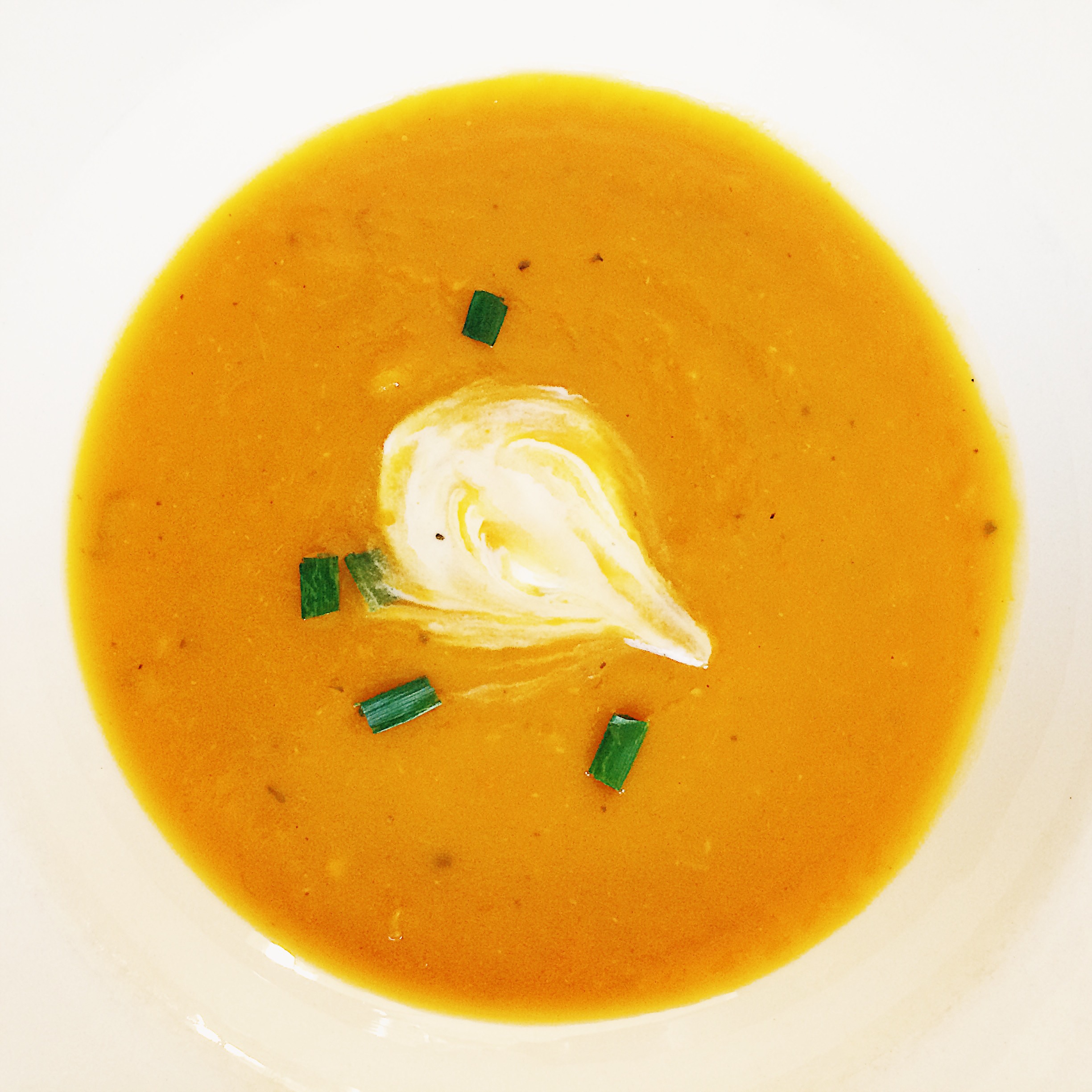 When I think about comfort, I think about soup. (I also think about my mom's mac & cheese, but that's besides the point). Soup is what we eat when we need healing and warmth. Two things this country is in desperate need of. But, I won't get into that . . . for now.
*takes a quick kneel*
I've been dying to make this soup for at least a month. I tried to wait until October. I really, really tried to wait. The temperature in the DMV is literally averaging 80 degrees every day and I'm over here making warm butternut squash soup hoping that fall is coming across the Himalayas. Luckily, I was still able to grab some pretty decent squash at the store, even though summer is really overstaying its welcome. I topped the soup with crème fraîche and fresh minced chives and immediately scarfed down two and a half bowls. Whoops.