Spaghetti squash is the ultimate gift to healthy foodies because of its versatility. In the midst of developing this recipe, I came across a ton of amazing spaghetti squash recipes that I am now dying to try. The first time I had spaghetti squash, it was prepared…like spaghetti, with the traditional tomato sauce and little bit of cheese sprinkled on top. Since then, I've been intrigued with the whole idea of replacing actual pasta with this vegetable 'mock pasta'. And, although it doesn't taste exactly like spaghetti, it's healthier and refreshing.
 I'm a huge fan of Asian food, so I didn't hesitate on the idea of a peanut sauce spaghetti squash duo. So, you've bought the huge yellow pumpkin-like boulder and have no idea what to do next. Don't panic. A few simple steps can transform your squash into a delicious strands of vegetable spaghetti.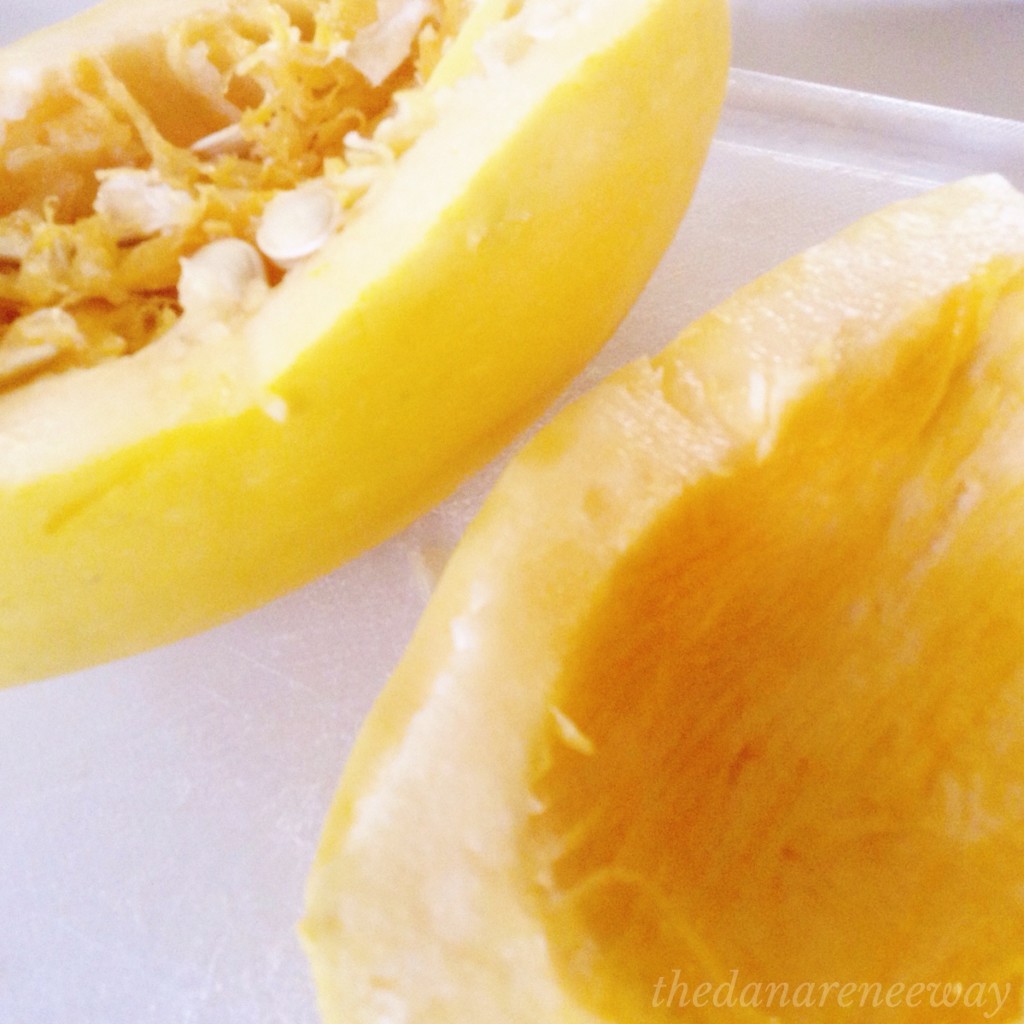 1 | Using a large serrated knife, cut (carve, may be a more appropriate term) the squash in half longways
2 | Scoop out the seeds and slimy gunk in the middle of the squash
3 | Lightly brush oil (olive oil or vegetable oil will do) on the top of both halves of the squash
4 | Place halves on a baking sheet and bake at 400 degrees for about 30 – 40 minutes (depending on your oven)
I will admit that cutting the squash can be a little tough (please be careful!) and because I have an immense fear of chopping off a finger, I may or may not have used oven mitts as protection.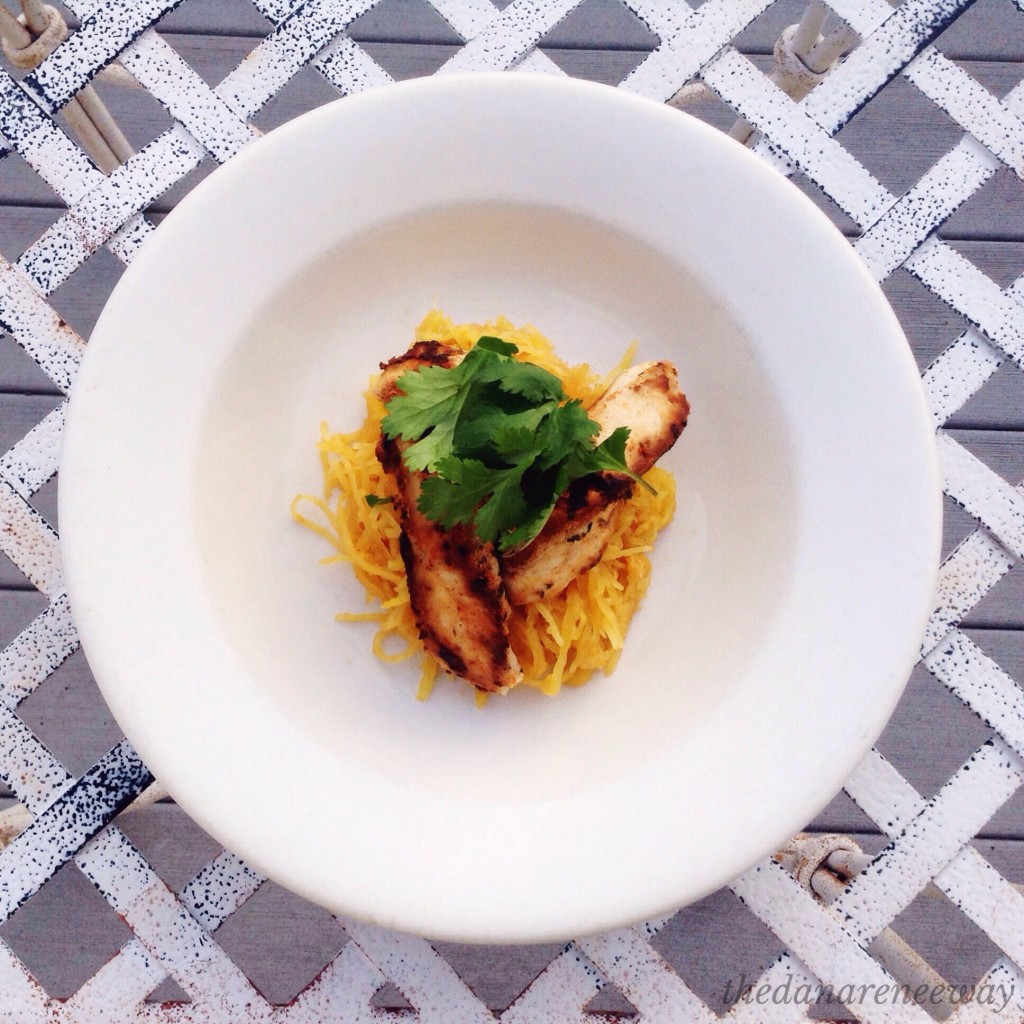 Thai Peanut Spaghetti Squash
serves 4
 1 large spaghetti squash
2-3 chicken breasts, cut in strips
1 tablespoon smoked paprika
1 tablespoon garlic powder
1 teaspoon salt
1 tablespoon sesame oil
3/4 cup peanut sauce
fresh cilantro
crush peanuts (garnish), optional
Preheat the oven to 400 degrees and then prepare spaghetti squash as described above.
While the squash in cooking, prepare cut desired number of chicken breasts into strips. In a small bowl, combine garlic powder, smoked paprika, and salt and toss chicken in the seasoning mixture. Place the chicken strips in a frying pan lightly coated with vegetable oil and cook thoroughly. Once done, remove from heat, place the cooked chicken on a serving dish, and set aside.
Remove the spaghetti squash from the oven and use a fork to scrape the flesh of the squash all the way down to the skin (they will naturally form spaghetti-like strands). You can use the first few bunches of spaghetti as a 'taste test' – if the spaghetti strands are too crunchy, you can stick the squash back in the oven for a few more minutes.
Once you have completely raked the squash into a large serving bowl/dish, drizzle the sesame oil over the squash 'noodles' and toss while separating any strands that are stuck together. Then, stir in the peanut sauce and a pinch of salt.
Lastly, serve the spaghetti sauce with the prepared chicken and top with fresh cilantro and crushed peanuts (optional)
---
Click here to see the full recipe index
Also, be sure to follow along on Facebook, Bloglovin, & Instagram!