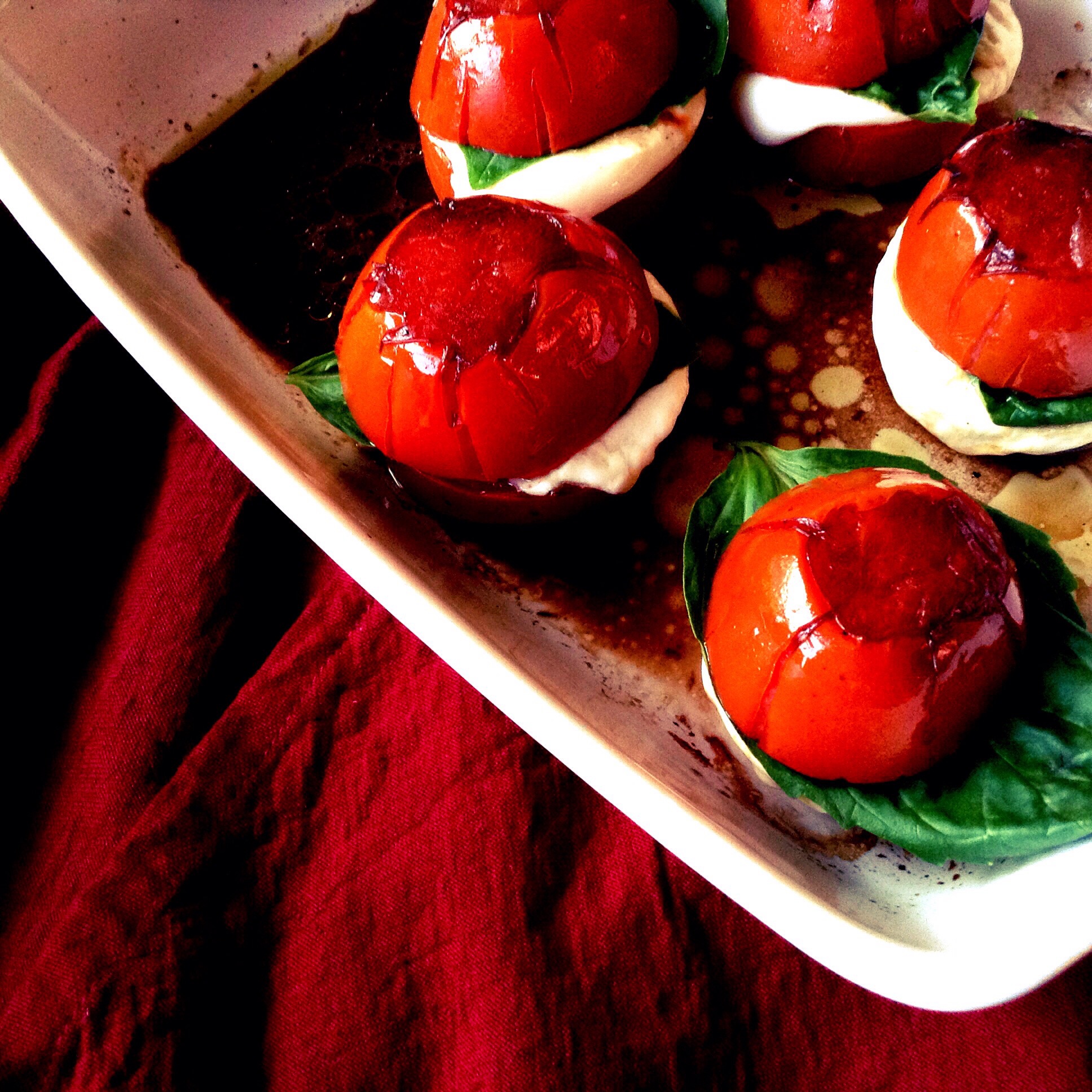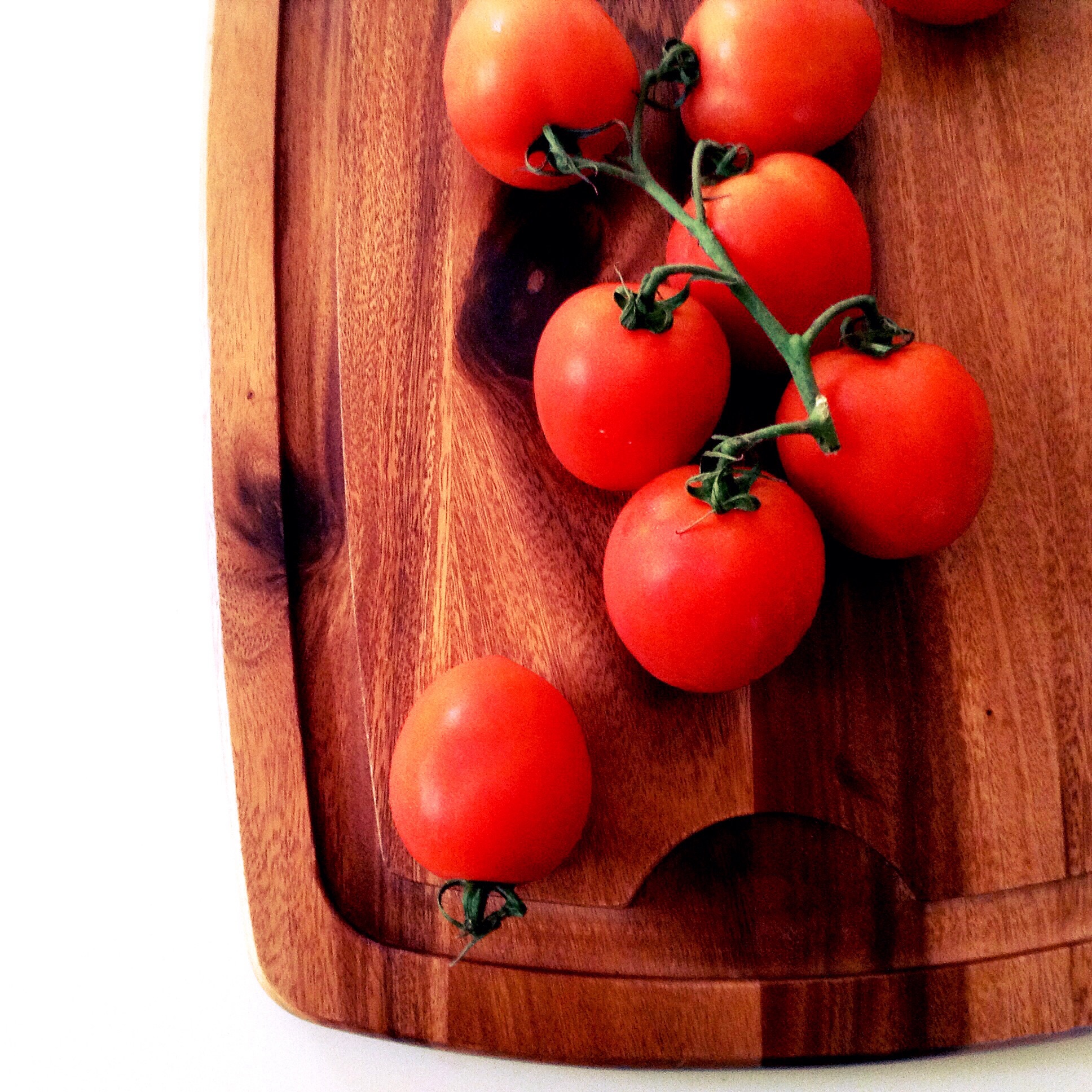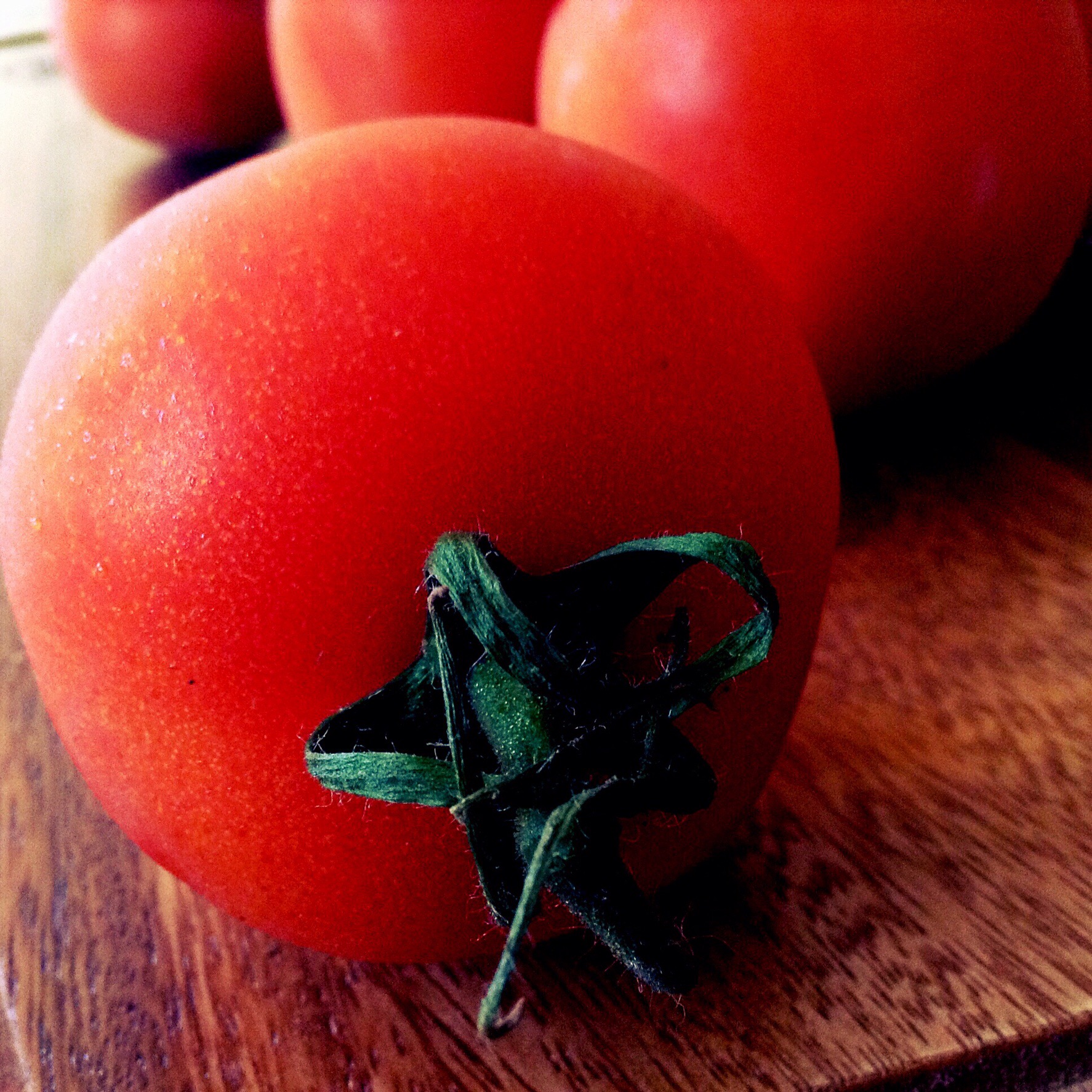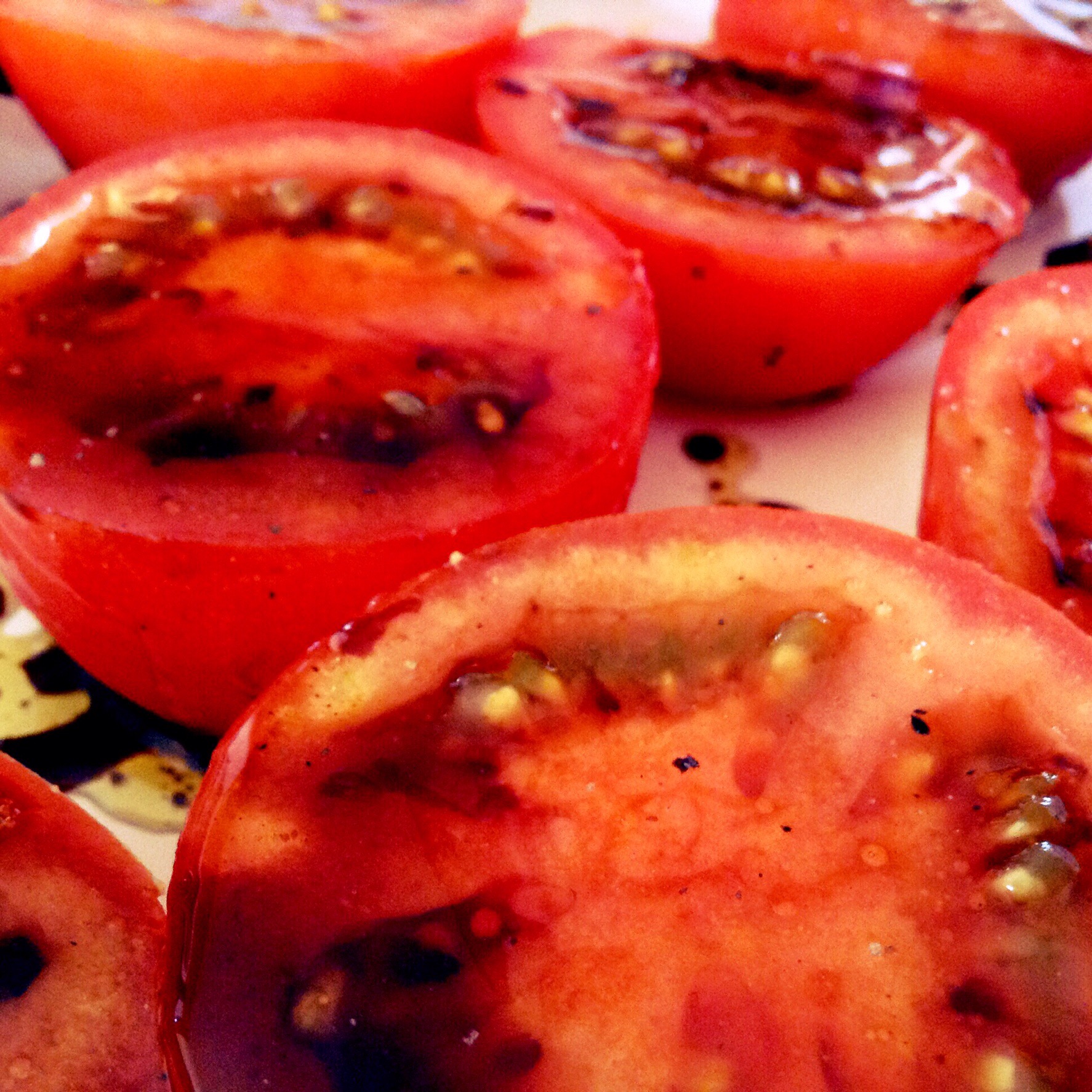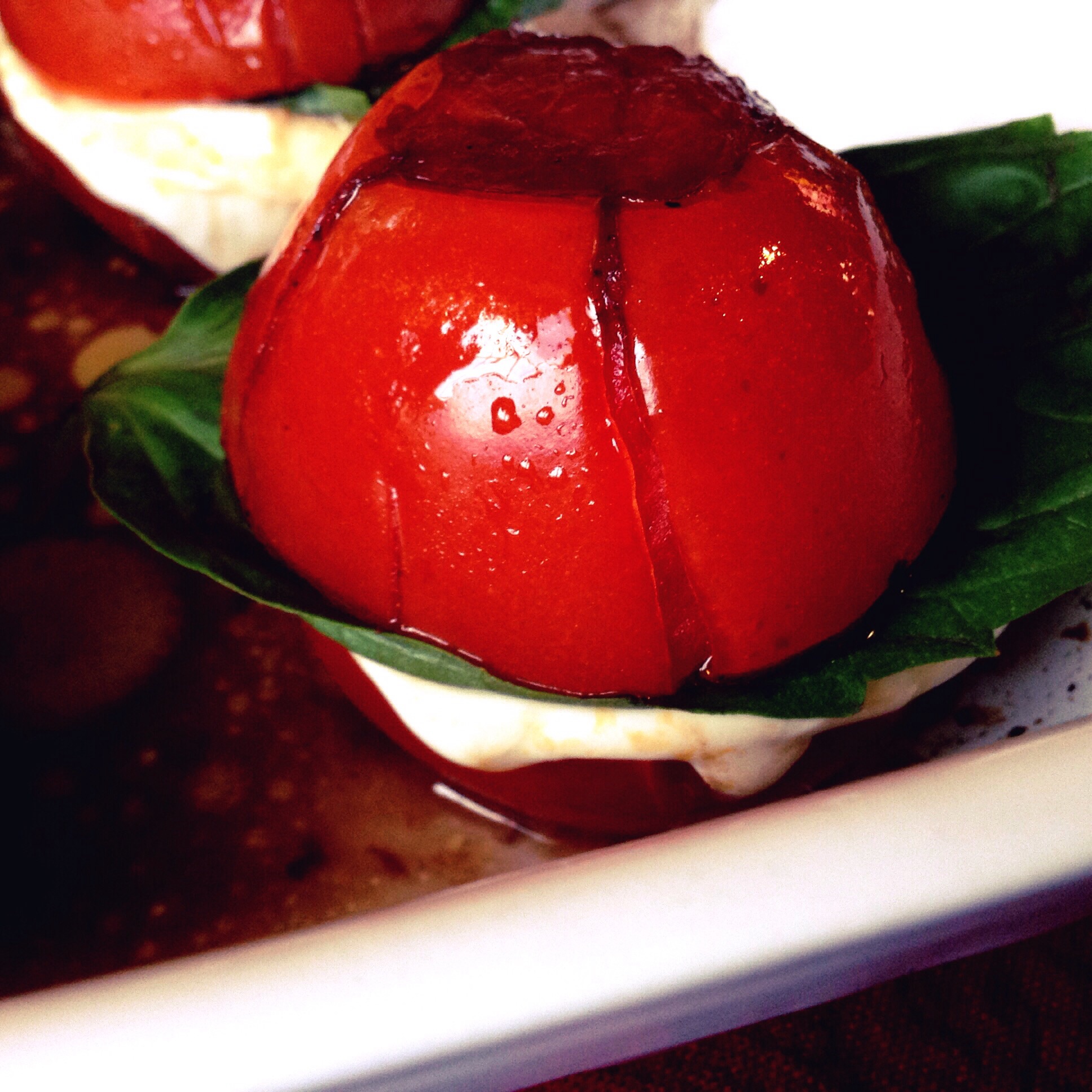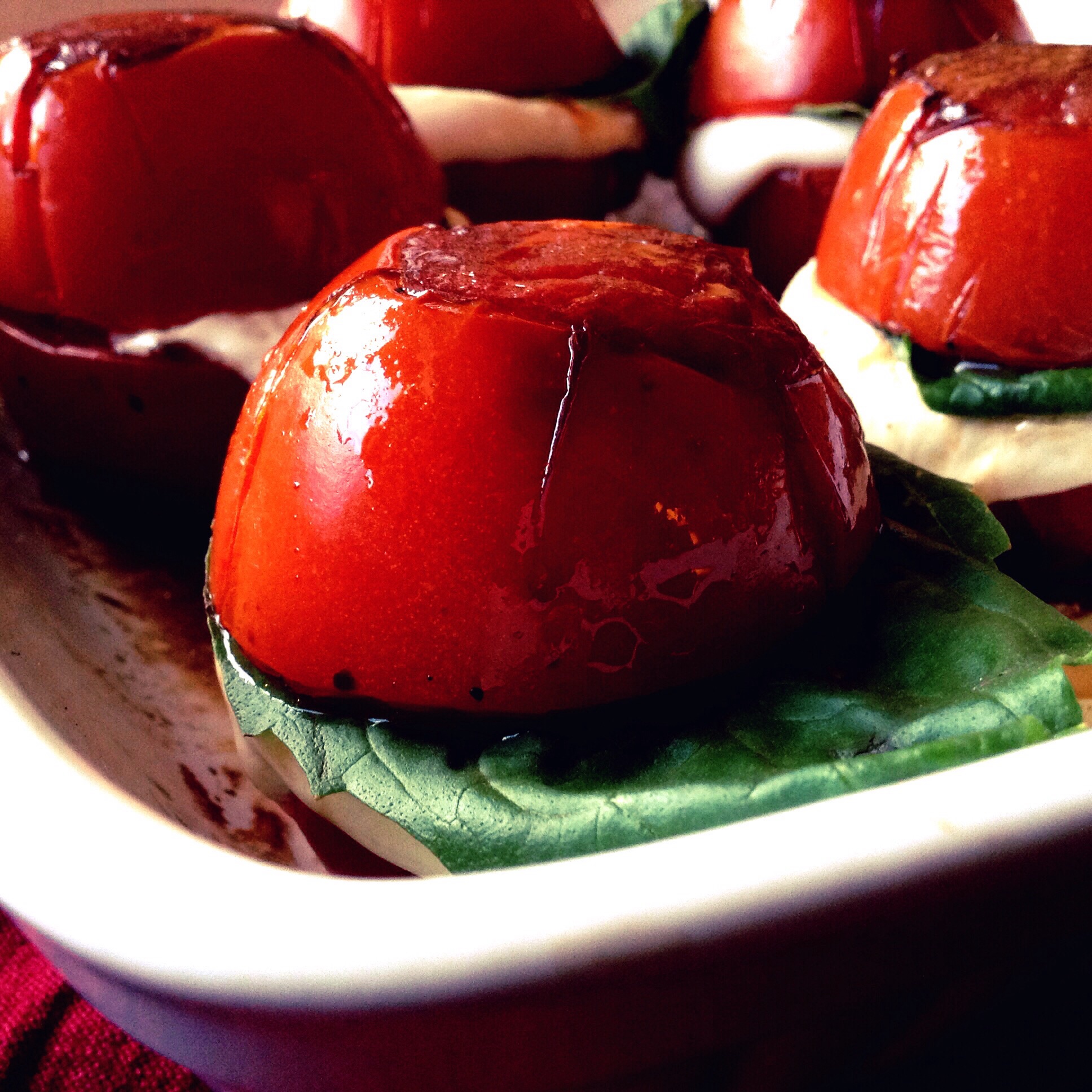 Nothing says summertime more than a fresh and savory salad. Summer has arrived early in the district (alarming those of us who still haven't finished our summer workout plans!) and it's just in time for Memorial Day weekend. A side to a juicy barbecue dinner or a light eat before heading to the beach, this Warm Caprese Salad is perfection.
 In this recipe, I used roma tomatoes but I can't say that other varieties wouldn't work just as well. Just about any medium – large tomatoes will work if it suits your taste. The farmers market near my house sells THE best heirloom tomatoes which I might serve as an excellent variety for round two. This creation will probably be on my table many many times this summer.
  The best thing about caprese salad is that it's practical, affordable, and simple. Tomatoes and mozzarella are very common ingredients that won't leave you feeling lost if you have some left over. More importantly, cooking on a budget can be a serious task. Prime example: when I learned how to make pesto and discovered the cost of pine nuts. I think we have all been in a situation where we have thought about tossing a whole recipe because of one difficult and/or outrageously priced ingredient. As a student, an ingredient like pine nuts can be a real luxury!
Warm Caprese Salad
serves 5
5 medium ripe tomatoes (I used Roma tomatoes)
3 tablespoons balsamic vinegar
2 tablespoons olive oil, plus 1 teaspoon
salt & black pepper to taste
5 slices fresh Mozzarella
5 basil leaves
1 large garlic clove, pressed
–
Preheat oven to 400 degrees
Thinly slice the top of the tomato (removing the leaves and stems) and the bottom of the tomato (to create a flat surface). Next, halve the tomatoes and place on a baking dish, flesh side up. In a small bowl, combine balsamic vinegar and 2 tablespoons of olive oil and drizzle over tomatoes.
Sprinkle salt and pepper over the tomatoes and bake for 25 – 30 minutes. Remove from the oven and top the bottom halves of the tomatoes with a fresh slice of mozzarella and a basil leaf. In a small bowl, combine the garlic and the remaining teaspoon of olive oil. Lightly coat the top of each basil leaf with the garlic mixture.
Close each tomato by topping the bottom halve with the top halve of each tomato (like a sandwich) and serve warm.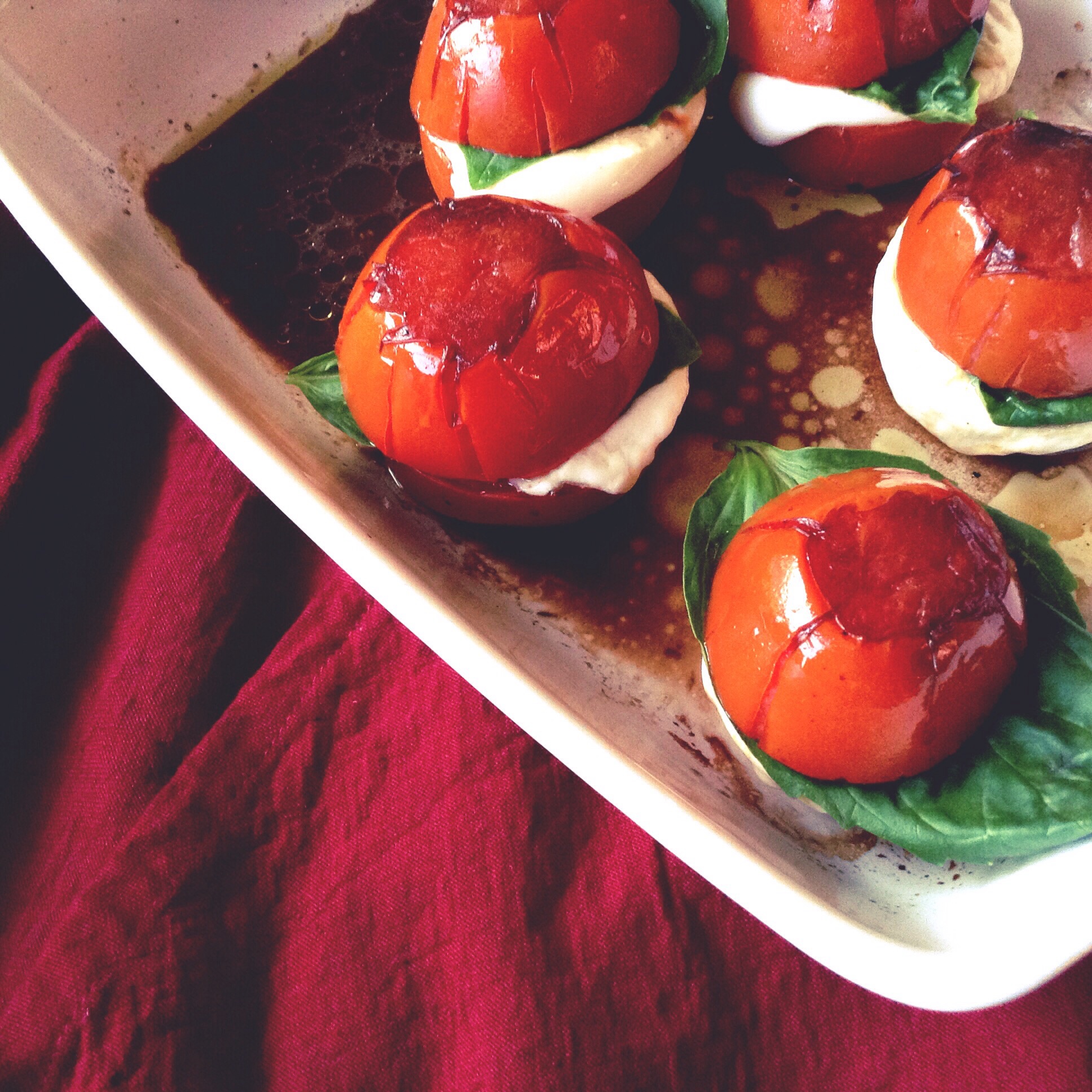 Recipe inspired by Simply Delicious