Almost too simple to be true and so good that I made this 3 times in one week with no shame. After a long summer of eating whatever I want whenever I want, I vowed to start this semester eating more clean. This week, I'm eating vegan to cleanse out all of the endless bowls of ramen I recklessly inhaled this summer. Although it's not a bowl of authentic shoyu ramen, this zucchini pasta has kept me afloat this week. Vegan and 100% guilt free.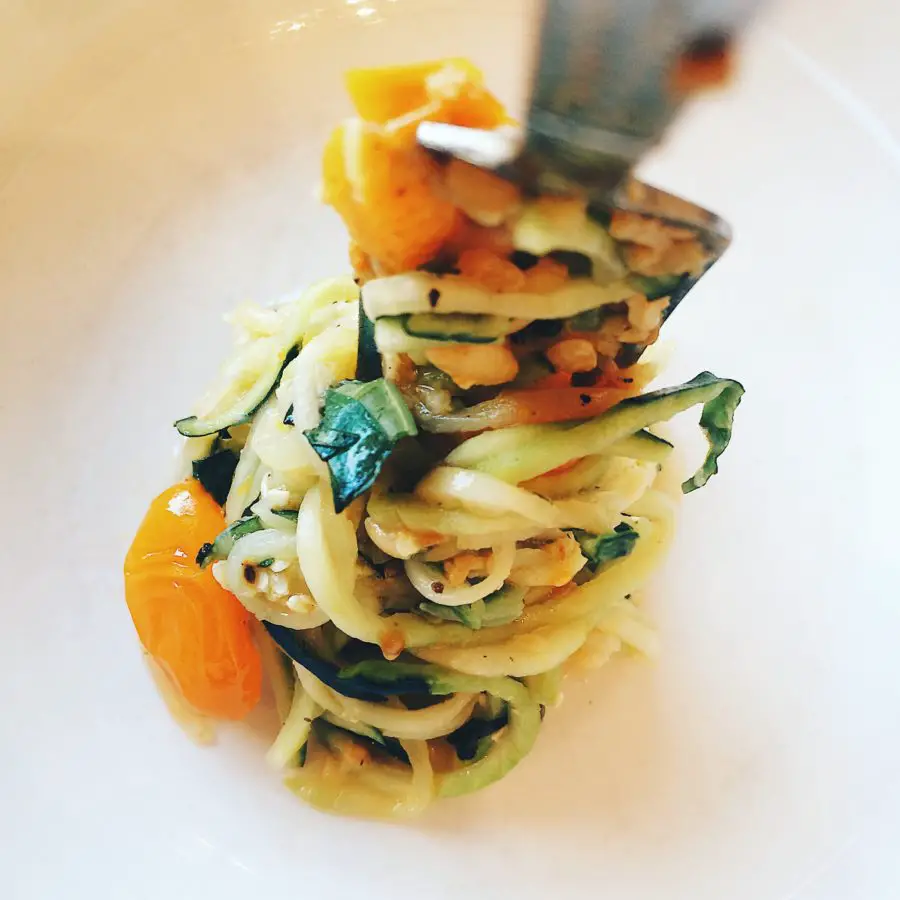 Side Note: zucchini noodles can be spiralized and kept in the fridge for a few days, but of course they are best with immediately used.
---
Zucchini Noodles w Sautéed Tomatoes & Pine Nuts
1 tbsp olive oil
1 pint yellow cherry tomato, halved
2 tsp salt
2 tsp pepper
1/4 cup pine nuts
1 clove of garlic, pressed
1 lb zucchini, use spiralizer to make noodles
1/4 cup fresh basil, chopped
salt and pepper, to taste
On medium-high heat, sauté tomatoes in olive oil for about 4-5 minutes until soft. Add salt and pepper. Slightly crush pine nuts and sauté with tomatoes. Add in pressed garlic. Lower heat and add zucchini noodles, continue sautéing for another 2-3 minutes. Turn off heat and toss in chopped basil. Serve immediately and top with shaved parmesan (optional).
#thedanareneeway