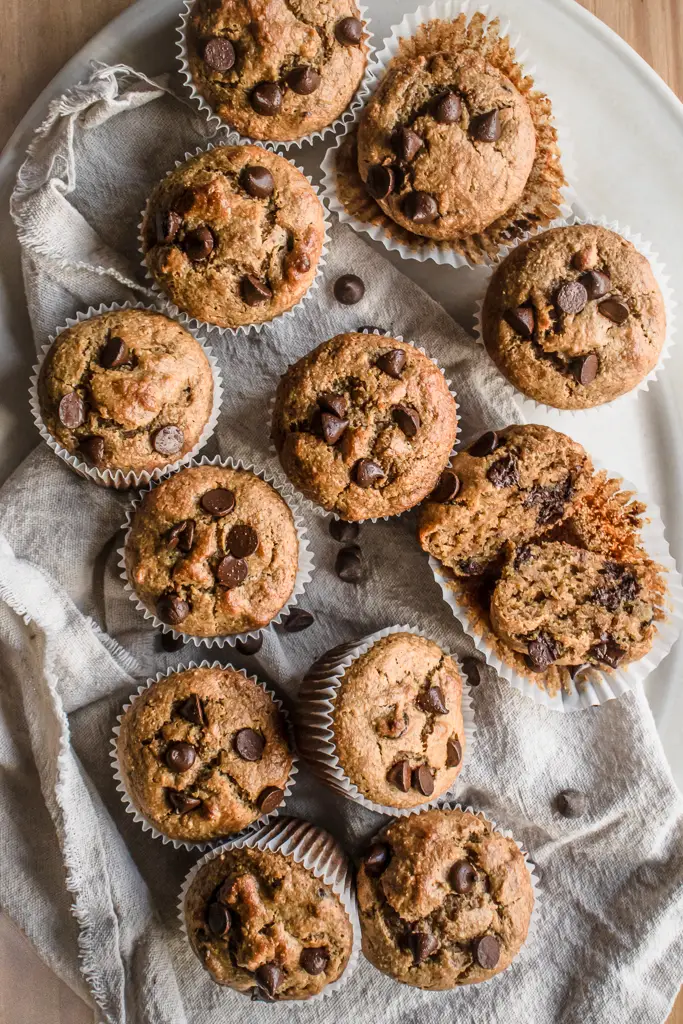 Overripe bananas on the kitchen counter are a frequent sighting at my place.  So, it's 1000% percent essential that I have "very ripe banana" recipes at the ready. These muffins are a gluten-free gem and very simple to whip up.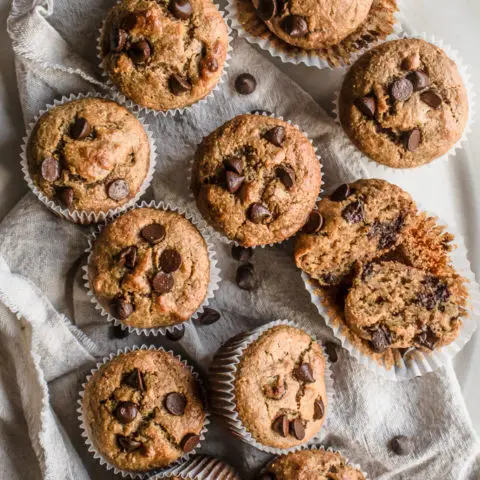 Gluten-Free Banana Chocolate Chip Muffins
Ingredients
2 large, very ripe bananas, mashed
¼ cup coconut sugar
2 tablespoons maple syrup
¼ cup raw almond butter
1 tablespoon coconut oil
½ tablespoon vanilla extract
2 large eggs, room temperature
1 ¼ cup almond flour
½ cup oat flour
¾ teaspoons xanthan gum
2 teaspoons baking powder
½ teaspoons baking soda
Pinch of kosher salt
½ cup dark chocolate chips or 4 ounces chopped bittersweet chocolate
Instructions
In a large bowl mix together bananas, coconut sugar, maple syrup, and almond butter until combined. Add coconut oil, vanilla extract, and eggs.

Once the wet ingredients are fully combined, mix in almond flour, oat flour, xanthan gum, baking powder, baking soda, and salt. Mix until you have a thickened and smooth batter. Fold in chocolate chips.

Transfer batter to the wells of a lined muffin pan, filling each well about 2/3 full. Bake at 400 degrees for 5 minutes and then lower temperature to 350 degrees and continue baking for 12 to 15 minutes until a toothpick or butter knife comes out clean when stuck into the center of a muffin. Cool in the muffin pan for a few minutes before transferring each muffin to a wire rack to cool. Serve warm and store in an air-tight contained in the fridge.