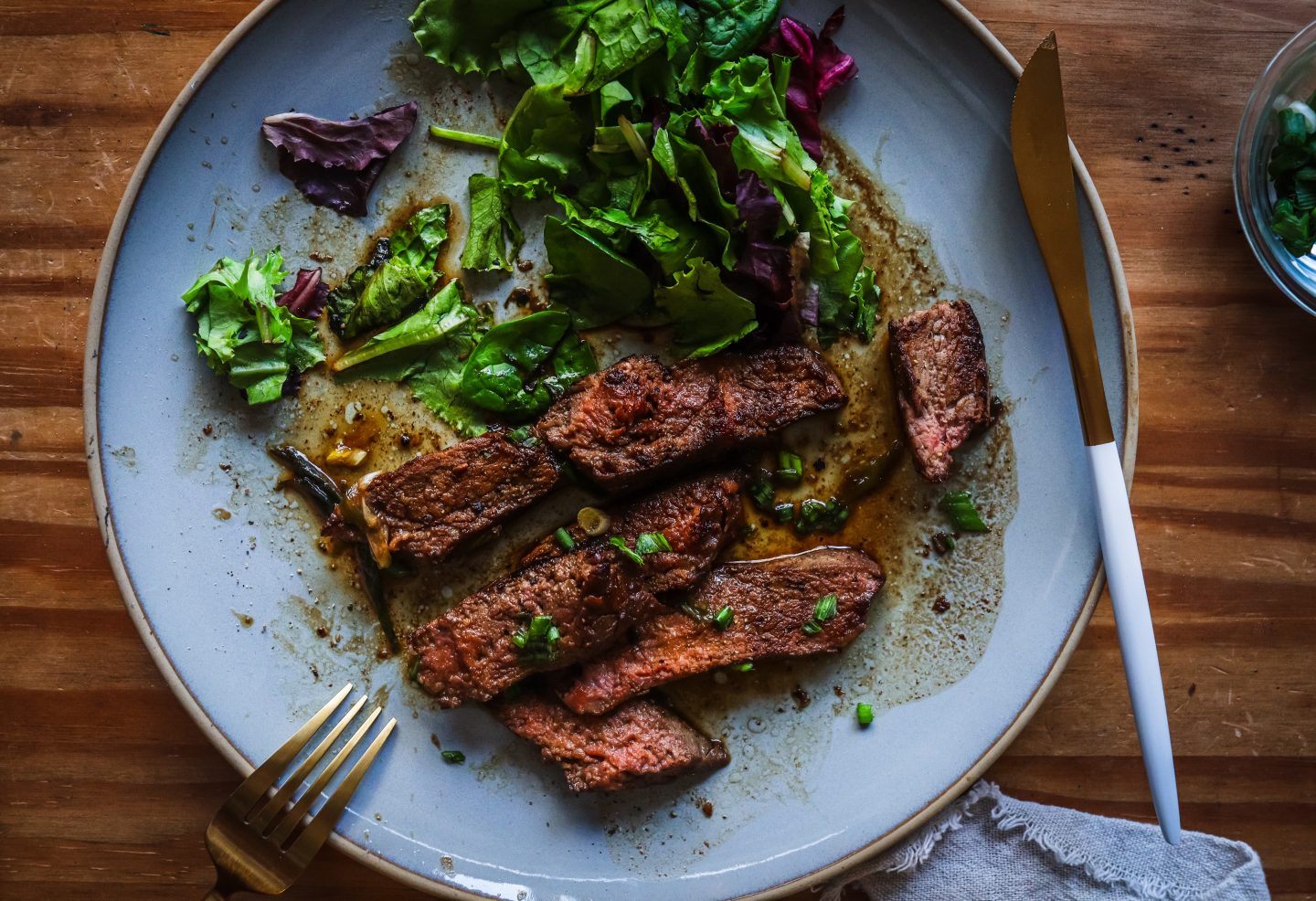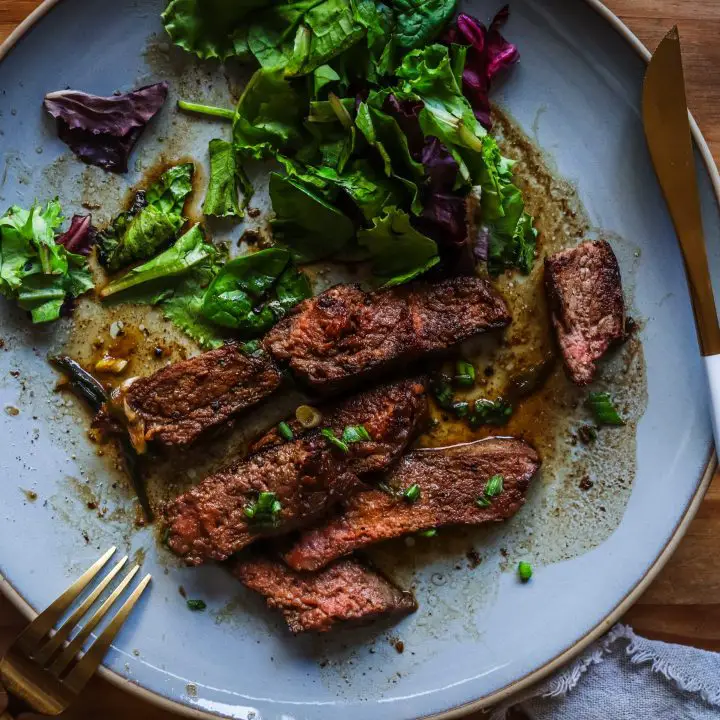 steak au poivre with a dashi pan sauce
Ingredients
2 steaks (strip steak or a tenderloin cut) or 1 ribeye cut
1-2 teaspoons kosher salt
1/2 teaspoon coarsely ground black pepper
1 dashi packet
2 cups water
2 tablespoons butter
2-3 scallions, chopped (white/light green separated from the dark green tops), plus extra for serving
1/4 cup mirin
3 tablespoons soy sauce
1 tablespoon rice vinegar
1 garlic clove, minced
Instructions
At least 30 minutes before cooking, remove steaks from packaging and rub salt and numerous turns of freshly ground black pepper onto both sides of the steaks. (If using a pepper mill, turn to the coarsest option.) Press the salt into the steaks and place back in the fridge wrapped in wax or parchment paper until you're ready to cook.
Once ready to cook the steaks, allow them to sit at room temperature for 30 minutes while you make the dashi stock: Add 2 cups of water and 1 dashi packet to a large sauce pan. bring to a low simmer and simmer for 3 minutes before removing the dashi packet. Set the dashi stock aside.
In a large stainless steel skillet, melt 1 tablespoon of butter over medium-high heat.  Add steak and sear on one side for about 2 minutes until browned. Flip and sear another 2 minutes.  Using tongs, lift and press the steaks against the pan to brown the sides and edges. Place steak flat in the pan and reduce heat to medium and cook until desired degree of doneness. About 3-4 minutes each side for medium depending on the thickness of the cut.  Transfer steak to a cutting board.
In a small bowl or liquid measuring cup, mix together mirin, soy sauce, rice vinegar, and 3/4 cup of the dashi stock. Melt 1 tablespoon of butter in the skillet and add the white and lighter green parts of the chopped scallions cooking for about 30 seconds. Deglaze the pan by slowly adding the dashi mixture — about 1/4 cup at a time. Add in minced garlic and simmer for about 3 minutes while scraping up the brown bits from the bottom of the pan until the liquid starts to reduce.
Slice the steaks and add back to the pan or divide between plates and drizzle with the pan sauce. Top with the rest of the chopped scallions and serve.