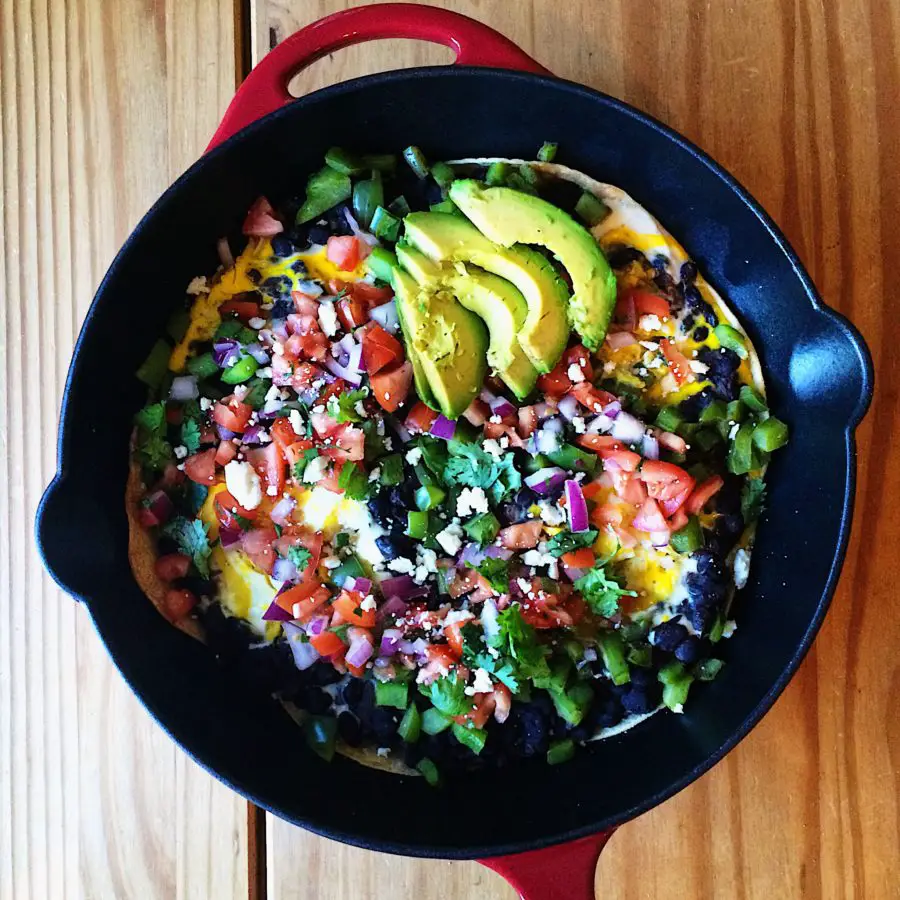 I fell in love with the cast iron skillet at a very young age. My mom would whip up a bomb pineapple-upside down cake in her cast iron and I was forever amazed. Since then, I've come across numerous dishes that can be made using this magical skillet. This is one of many. These skillet eggs are the perfect main dish for Mexican style brunch at home. Huevos Rancheros is an essential part of a traditional Mexican farm breakfast. And, most importantly, it's an easy and fairly quick dish to make if you need to show off your brunch making skills to family and friends. The only thing missing is . . .well, is brunch time too early for margaritas?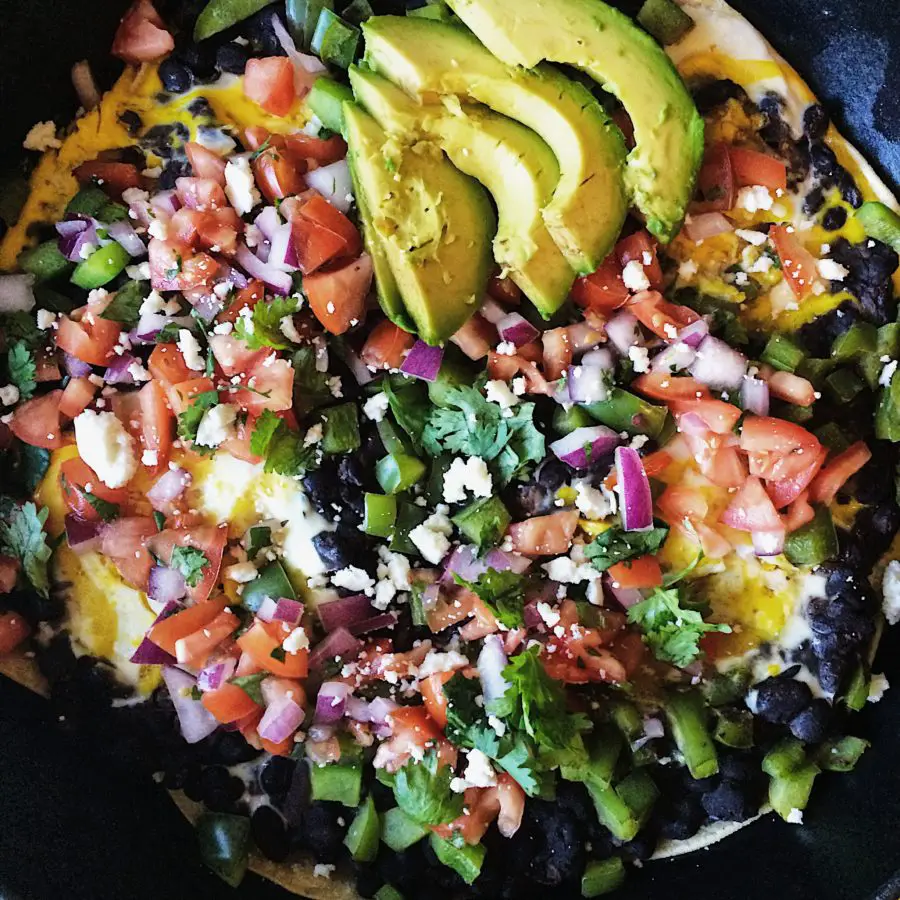 ---
Skillet Huevos Rancheros
5 roma tomatoes, diced (1/4 inch cubes)
1/2 white onion, diced
1/2 cup cilantro, chopped + extra for serving
the juice of 1 lime + extra for serving
5–6 small tortillas (corn or flour)
1 can black or pinto beans
1/2 teaspoon cumin
1/2 teaspoon chipotle powder
1 teaspoon garlic powder
4 eggs
1 green pepper, diced
1 avocado
 cotija cheese, for serving
Preheat oven to 425. In a glass bowl, season tomatoes with salt and drain excess liquid. Toss in onion and cilantro. Squeeze the juice of the lime into the mixture. Set the pico de gallo aside.
Lightly coat the bottom of a large cast iron skillet with vegetable oil. Line the skillet with tortillas and toast in the oven for about 5 min. In a small saucepan, simmer beans and season with cumin, chipotle powder, and garlic powder. Cover tortillas with a layer of the semi-mashed beans. Create spaces / pockets in the beans and crack an egg in each pocket. If you prefer fully cooked eggs, break the yolk. Salt and pepper the eggs and bake for about 10-12 min or until eggs are cooked to your liking.  Top with fresh green peppers, cilantro, pico de gallo, avocado, and lime juice, and cotija cheese. Serve immediately.